The REGA DAC is here!
December 7, 2010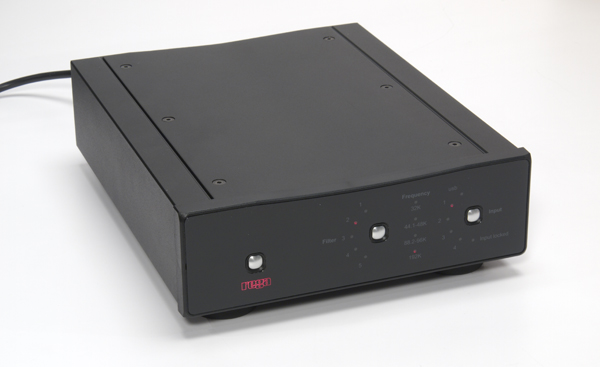 Early this morning, the UPS Grrrl dropped off the highly anticipated DAC from REGA.
To some audiophiles, another DAC is certainly no big deal, but to those familiar with REGA, you know that Roy Gandy gets things done at his own pace and only when he is happy with the results. This new DAC uses the Wolfson chipset (similar to what is used in their Apollo and Saturn CD players) and a buffer circuit similar to the one employed in their flagship Isis CD player. As with their other digital products it is substantial, both from a physical standpoint (this little box is very hefty when you pick it up!) and the amount of functionality it offers. The DAC has a pair of RCA SPDIF digital inputs, a pair of optical digital inputs and a USB digital input.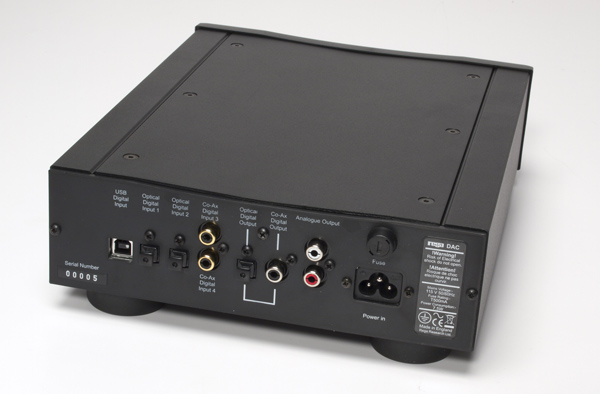 While the REGA DAC accepts digital source material in 16, 20 or 24 bit word length, at sample rates from 32kHz all the way up to 192kHz, it does not upsample. Though a point of argument for some, the implementation is good here and initial listening with high res files has been pleasing. The only potential turnoff for computer audio users is that the USB input will not play high resolution files. Similar to Simaudio and a few other manufacturers, they have chosen to concentrate their effort on the SPDIF inputs for now as a way to get high resolution digital files into their DAC.
Another very intriguing function offered with the REGA DAC is its ability to choose between five different digital filters, with one of them an apodizing type. This will drive you crazy or lead to better digital playback, so I'll leave the end users to sort this one out. Either way, I think it's a nice touch to give the user the option.
A full review is under way and will be included in our last issue of the year, due out right at Christmas time. For our United States readers, the REGA DAC should start arriving in your dealers next week. If you've been considering adding a DAC to your system, I highly suggest an audition. I think you will be pleased at what REGA has to offer at a very reasonable price of $999. Stay tuned for more information.