Nerd alert! It's time for CES again…
January 5, 2011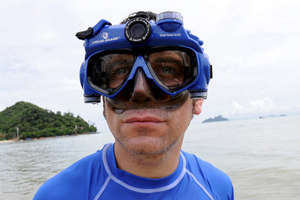 Now that we've all had a bit of holiday cheer, it's time to head to Las Vegas for the mecca of the electronics world – CES. While TONE will be concentrating on the high performance audio at the Venetian, with the launch of TONEPhoto on the horizon, we will be spending some time at the main hall as well.
As always, CES is a chance to catch up with our industry partners, readers and check out the latest and greatest goodies. We will have a report on CES and next weeks' NAMM show in the February issue of TONEAudio, so stay tuned.
Hope to see you there!
* Photo courtesy of Liquid Image….