Best sound at T.H.E. Show
January 7, 2011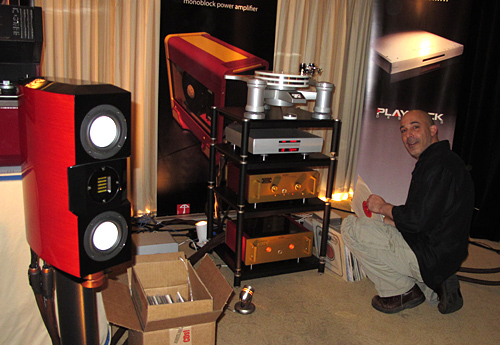 Somewhere between the odds and ends at T.H.E. Show, just down the street from the Venetian, where CES is featuring most of the high performance audio, there is a beacon of light. Well, sound, actually.
Should you be attending T.H.E. Show, do not miss the Blue Light Audio exhibit in Room 4044. Jonathan Tinn is has a stellar exhibit, that is by far the best sound at the show.
On display is his new Wave Kinetics reference direct drive turntable with a Durand tonearm and the Ortofon MC A-90 cartridge, the Playback Designs MPS-3 player darTZeel amplification and the amazing Evolution Acoustics MMMicroOne speakers.
The most amazing thing is that this six figure reference system is driving a $2,000 pair of speakers (not a typo) and the combination is fantastic. With solid bass down to 35hz, these small but stylish speakers threw a huge soundstage, with a tonality so realistic, you'd be hard pressed not to think you were listening to at least a $10-15,000 pair of speakers.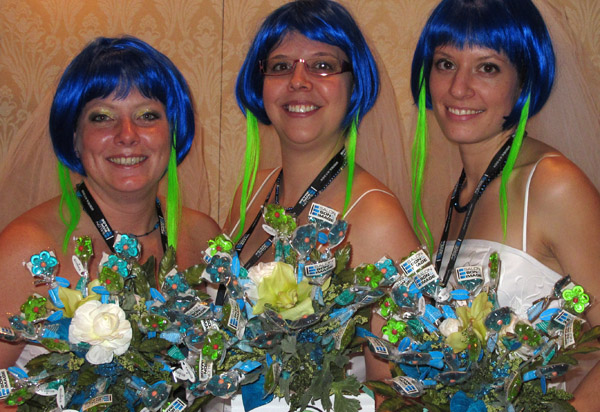 So, even if you only have 20 minutes to spend at T.H.E. Show, drop in the lobby and see the wonderful ladies from The Montreal Salon Son & Image Show (you can't miss them, they have blue hair) and stop by Room 4044. You won't be disappointed.