PSVANE 12AX7′s are fantastic tubes!
February 6, 2011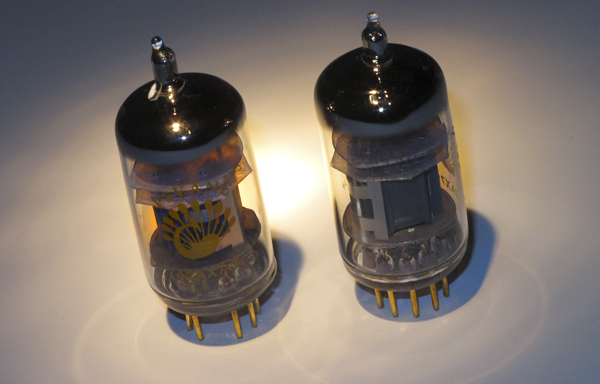 I've been living with a set of PSVANE 12AX7's for a few weeks now and so far, these are great sounding tubes. While many lovers of vacuum tubes enjoy the hunt for NOS (new old stock) tubes, great deals on NOS tubes are few and far inbetween. With the 12AX7 being such a popular tube in vintage as well as current preamplifiers, a great 12AX7 is always in demand.
At $99 per pair for their highest grade, the Shuguang Psvane (Pavane) 12AX7's are a bargain. With a warmer yet highly detailed presentation, these tubes outperform everything in my toolbox, except for a couple of very rare Tele's and Mullards, all in the $250-$400 range, EACH. I've been using a complete set in the output stage of my McIntosh C500 preamplifier with excellent results. These tubes were a major upgrade in every way from the standard issue Mac tubes. If you'd like a great tube upgrade that's easy on the wallet, call the folks at Grant Fidelity and order some of these for your favorite tube amp or preamp. Highly suggested!