Octave MRE 130 Monoblocks Keeping the Studio Warm!
November 22, 2010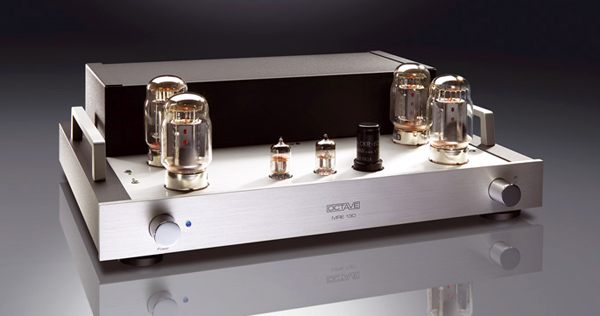 The Octave MRE 130's arrived straight from the Rocky Mountain Audio Fest and they've been not only keeping the TONEAudio studio warm, but providing some great sound! Their 130 watts per channel of KT88 power has so far proven to drive all of the speakers we have on hand with ease.
We reviewed the Octave V40SE integrated amplifier earlier this year and observed a perfect balance of vacuum tube virtures; an open airy sound, yet powerful and controlled. Like the V40SE, the MRE 130's offer up a weighty, dynamic powerful performance and do not suffer the tonal colorations that some amplifiers possess.
The MRE 130's have an MSRP of $18,000 per pair. We will have a full review shortly.