Rain, Rain Go Away
June 9, 2008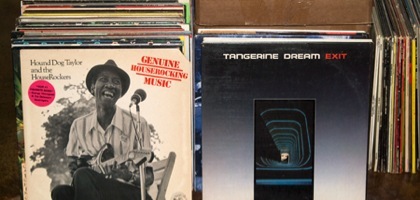 Sorry about the latin that was up here, not trying to be clever, just screwed up!!
With all the rain this week, it was a great time to go through the first shipment of albums that arrived last week and found some great treasures! Nothing like the smell of old albums to make your day.
Surprisingly enough almost everything was in great shape. Some of the covers were a little tattered, but the vinyl inside was good. Nothing a quick pass on my trusty Clearaudio record cleaning machine. Even found a few rarities, a pink Pink Floyd Animals album and an AA British pressing of Steely Dan's AJA.
Too many more to list. But the sun is coming out soon.