You Can't See It Yet
June 10, 2008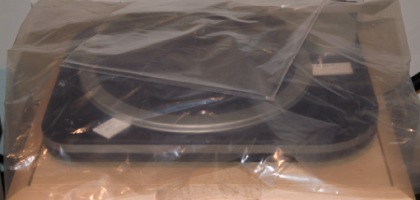 Today the Spiral Groove SG-2 turntable arrived along with a black Triplanar arm.
It's going to have to wait until the new issue is done to set up, but it is gorgeous there!
Having spent some time with the SG-1 when I went to the Immedia offices earlier this year, I know these guys are on to something really good with the SG-2. There's also a nice new Skala from Lyra to listen to as well, so stay tuned for more analog bliss.