Sun Back Out and There Are CDs to Sort
June 12, 2008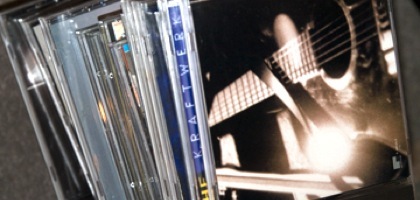 Seems like everyone is getting out of physical media these days.
Another good friend stopped by with a few big boxes of CD's that are now living on a music server. Being the friend of physical media that I am, his 500 CD's found a happy home. Well, at least 400 of them. The rest are getting passed on to friends. Gotta spread the love around.
If you have a record or CD collection to get rid of, let us know!