Happy labor day
August 31, 2008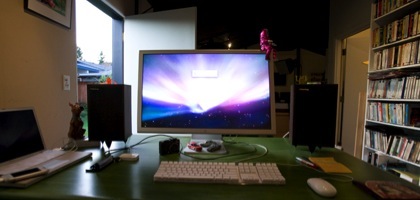 It's been somewhat of a lost six weeks here at TONE, but we've been very busy getting organized for the fall season of shows.
We will be attending CEDIA next week in Denver, the Rocky Mountain Audio Fest and of course CES in January. So if you see us zooming around, stop and say hello. We look forward to talking with you.
And to top it off, I now have a clean desk. I'm savoring this picture because this doesn't happen often.