Parsound's JC3 Jr. Phono Preamplifier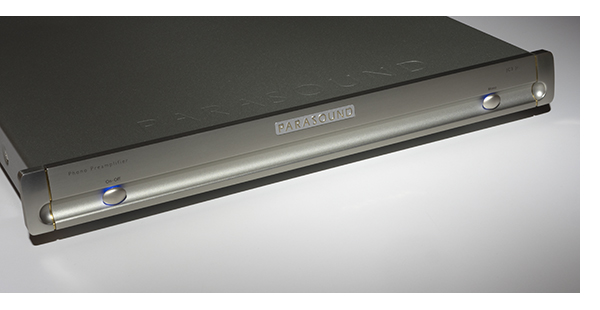 With 30 minutes on the power up clock, unable to resist the temptation any further, a new copy of Crowded House's Together Alone is dropped on the current Technics SL-1200G with Hana SL cartridge, and magic begins pouring through the latest offering from Parasound.
If you're new to the analog game, the JC3 Jr.s designer, John Curl is a legend, having a hand in some of the world's finest preamplifiers and phono preamplifiers. We reviewed their $2,400 JC3 about five years ago, finding it an incredible performer and an incredible bargain. Since then, Parasound has gone on to build an improved JC3+ (at $2,995) and the Jr. you see here for $1,495.
Not a complete dual mono, dual shielded chassis design like the more expensive 3+, Jr. still gets the job done. It's quiet, quiet, quiet; paints a big soundstage and is incredibly dynamic. Like the more expensive models, you have balanced and single ended output options and the choice of a fixed 47k loading or a variable 50-500 ohm MC setting, with three gain settings; 40, 50, and 60db. (6 db more if you use the balanced outputs).
Got your interest piqued? Watch for Eric Neff's full report. I'm off to FedEx to blast it his way. Oh yeah, it comes in black too…
http://www.parasound.com/jc3jr.php