The Wharfdale Linton Speakers
Go Big!
By Jeff Dorgay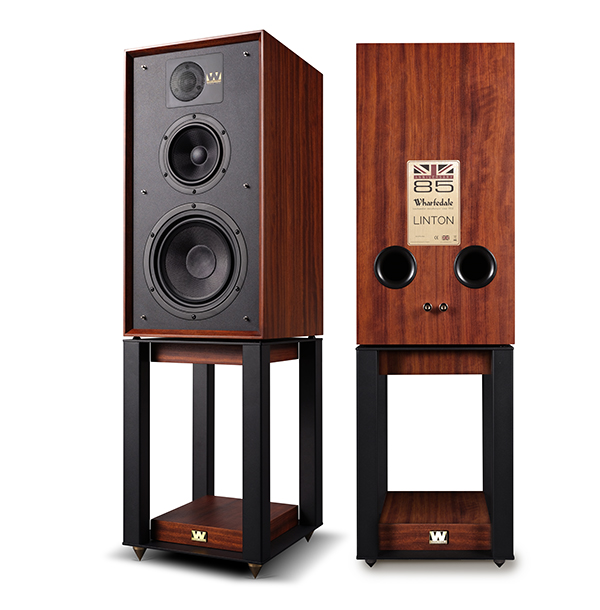 For some odd reason, paging through the album artwork in the Roon browser, trying to decide what record to play first on the Wharfdale Lintons in my system, Queen's News of the World jumps out at me.
Maybe it's that I haven't actually listened to this record in ages, or perhaps it was just watching the Family Guy episode where Brian terrorizes Stewie with the album cover, or, maybe it's just that these reasonably priced speakers from Wharfdale really rock. Yes, they do. Those of you that have had the chance to hear them at recent audio shows know what I mean.
Budget speakers are full of compromise because there's only so much a designer can give you on a tight budget, yet the Lintons are as close to perfection for $1,200 a pair as anything we've ever heard. They are genuine full range "bookshelf" speakers in the best British tradition, and very substantial. You'll notice how lovely the cabinets are as you unpack these 40-pound three ways. The Lintons look and feel like a $4,000 pair of speakers. Actually, cabinet-wise, they are finished to a higher level of quality than my $4,000/pair JBL Classic L-100s.
Thanks in part to a pair of ports on the rear panel the Lintons offer solid bass down to the 40hz range, negating the need for a subwoofer in nearly all environments. Their ability to deliver claimed peaks of 110db means you can crank these speakers way past the point of prudence. You'll never get there with a pair of mini-monitors.
System and setup
While you're at it, consider buying your Lintons as a with their matching stands, bringing the cost to $1,499 a pair. That's what you'd pay for a pair of KEF LS50s without stands. They are available in walnut, as you see here, or red mahogany. Both are pleasant and easy to integrate with your décor. Another fun aspect of the Wharfdale stands is the small shelf on the bottom that will comfortably hold 20 or so of your favorite records in each. Nice touch.
Finally, the Lintons 90db/1-watt sensitivity makes amplifier choices a breeze, and they are both tube and class-D amplifier friendly, so whatever you have on hand will be a good place to start. I began my break-in period with a stack of vintage Nakamichi 600 components and ran the gamut after that. Everything from the PS Audio Sprout II to the Audio Research REF160Ms plays well with these speakers – nothing should be off-limits.
Final review listening was done in our living room system with the VAC Sigma 170i tube integrated (85wpc) the dCS Bartok DAC and the MoFi StudioDeck +U that we just recently reviewed. Great as the Lintons work with everything, again, there's just something about these speakers, a great tube amp, and a long playlist of classic rock that is inescapably good.
A day or two of varied program material is all you need to hear the full potential of the Lintons and then do final room tuning. Horizontal and vertical dispersion is excellent, so these speakers are less critical than most to optimize, especially if you are using the Wharfdale stands. This makes the Lintons easy to engage anywhere in your listening environment, not just on the center of the couch. This is also excellent when friends drop by, even those sitting off to the side or corner will get a good helping of the music, making these speakers everyone will enjoy at a get together.
Provided you have enough freedom to place your Lintons, it won't take very long to achieve a good balance between bass extension and upper bass smoothness. In our 12 x 18-foot living room, they ended up on the short wall about three feet from the back and side walls with a few degrees of toe-in.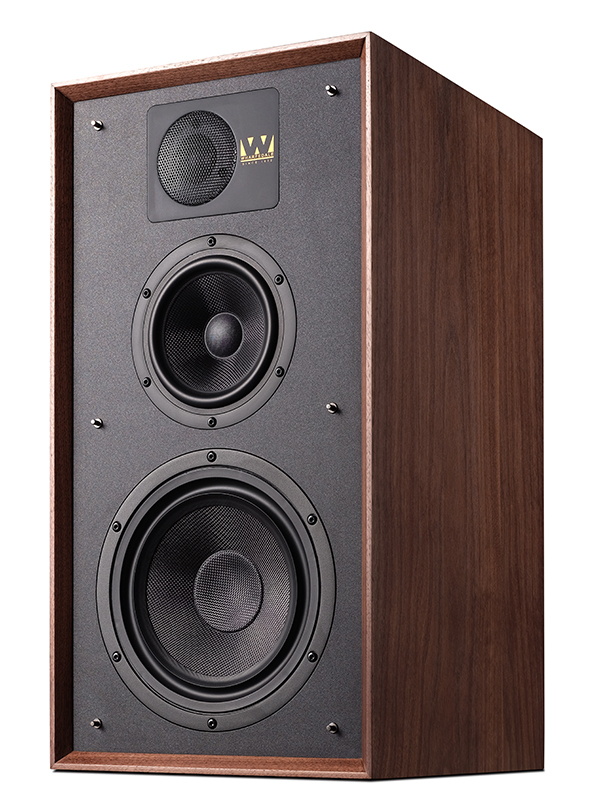 The Lintons are not terribly cable sensitive, but Cardas Iridium speaker cable offers up a few more molecules of warmth than our other favorite budget speaker cable, Tellurium Q black. The former offering the best synergy with solid-state and the latter slightly more tube friendly. For those on a super tight budget, cut this Home Depot extension cord (https://www.homedepot.com/p/Yellow-Jacket-50-ft-14-3-SJTW-Outdoor-Medium-Duty-Extension-Cord-with-Power-Light-Plug-64826701/204651253) in half, strip the ends and get down to business. It's all good.
An excellent gateway to audiophile madness
Nearly all of the competitors in the Lintons price range run out of performance pretty quickly, so when the desire to upgrade your system arrives, the speakers are often the first thing to go. Not so here. After using these speakers with a relatively wide range of source and amplification components, the Lintons deliver highly satisfying musical performance with entry level  electronics, yet have enough resolution to remain keepers when the upgrade bug hits. That's superior value.
The key to these speakers is genuinely the balance that they've achieved at their price – sonically and aesthetically. In the best British tradition, they go about their way of delivering great music without a fuss. Not quite as warm and woolly as a pair of Harbeths, yet not quite as dynamic as similar offerings from Totem and Paradigm, the Lintons are fantastic all-rounders.
Their real strength, beyond being easy to place and drive, is their wide tonal and dynamic range. If there is any sacrifice here (and again, all speakers at this price make some sacrifices), it's that of pinpoint image placement within the soundstage. My reference $4,000 JBL L-100 Classics have the same issue, and for my money, I'll take a speaker with a bit more diffuse soundfield that offers bass extension and dynamic ability every time.
They also offer a high degree of tonal accuracy and cleanliness, that is rarely offered at this price, so if you don't share my love for classic rock, they do an equally good job with acoustic, classical, jazz, anything you have in your collection. This is another bonus for the beginning audiophile that loves to stream their music. Speakers with this kind of capability will invite you to sample more new music because they won't poop out when you turn the volume up. Hmmm.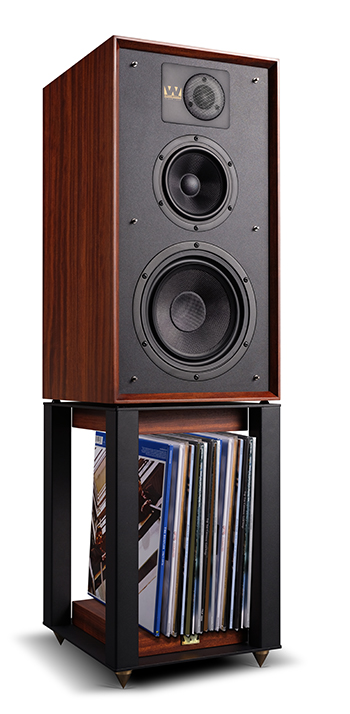 Which brings us full circle. That's what makes the Wharfdale Lintons really rock, and so much fun to build a system around. These are speakers that you can get lost in for hours upon end just listening to music, and that's what it's all about. We can go on and on about specs and such, but none of that matters, if ten minutes into the music, you're distracted by that new face aging app on your phone.
While we don't offer a TONEAudio Maximum Fun Award, the Lintons would be our first choice. However, they are more than worthy of one of our Exceptional Value Awards. They've got it all, great sound, great build quality and a heritage that few speakers can match.
The Wharfedale Linton Speakers
$1,198/pair (without stands) $1,498/pair (with stands)
Peripherals
Analog Source MoFi Ultra Deck, AVID Plug and Play
Digital Source Rega Apollo CD player, dCS Bartok DAC
Amplification VAC Sigma 170i
Cable Cardas Iridium, Tellurium Q Black II