The SVS SB-2000 Subwoofer
Best Budget Bass Ever!
By Jeff Dorgay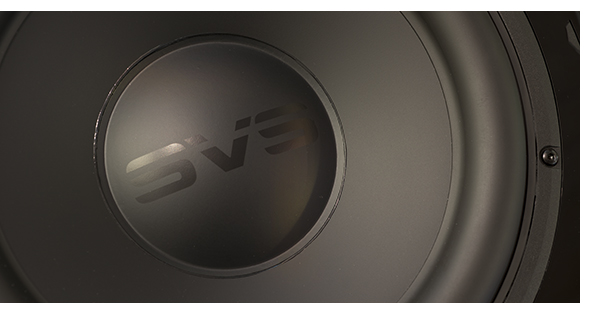 If you haven't considered adding a subwoofer (or a pair of subwoofers) to your hi-fi system, it might be time to reconsider your logic. Reasonably priced subwoofers used to be one note boom boxes at best; barely able to keep up with your main speakers and subjected to the cannon shots in your theater system. The game has changed, considerably for the better.
Just as small displacement, four cylinder cars outperform the mighty V-8s of a decade ago, it's the same story with subwoofers. Thanks to computer-aided driver design, careful attention to enclosures and the proliferation of high-quality class-d amplifiers, you can get a great sub for under a G these days. In the case of the SVS SB-2000, well under a G.
With so many excellent small monitor speakers available today, the only thing that's missing is that last octave of low-frequency extension that keeps you from becoming immersed in the music. Fun as a lot of those speakers are you tend to restrict your musical palette to fit the system – we've all been there. The realism that low-frequency extension adds to your musical experience, even at modest volume levels is tough to ignore once you've experienced it.
Infected Mushroom just doesn't infect you the way it should without the driving bass line that the SB-2000 provides. $699.99 puts a black ash SB-2000 in your listening room (gloss black is an extra hundred bucks) right now. And you can set it up in less time than it takes to drive to Walgreens and get a flu shot. Even quicker, if you take five minutes to read through the incredibly comprehensive manual that SVS provides. You can click here to read it online right now. See what I mean? These guys know their stuff.
The SB-2000 stuffs a 12" woofer and 500-watt amplifier into a compact package, weighing just under 40 pounds and measuring about 15 inches on all three sides so that it will fit just about anywhere. With that in mind, I'd suggest considering a pair of SB-2000s, to get more even bass output in your room. Those sharing my line of thinking will be rewarded at check out; SVS offers a $100 each discount if you want a pair. Why would you not?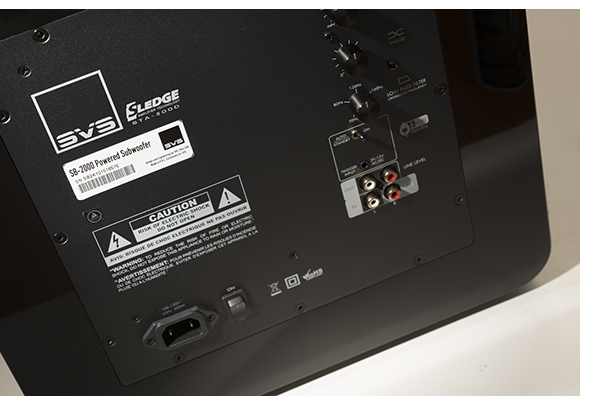 The setup
For this review, we worked with a single SB-2000 and a handful of speakers in the $1,200 – $2,000 range, in two rooms. My living room is approximately 11 x 17 feet and the main listening room in the TONE studio, 16 x 25 feet. Over at The Audiophile Apartment, the SB-2000 was used in multichannel mode with an Anthem MRX-520 and five Dali Fazon speakers to excellent result. You can read that review here.
But we're two-channel enthusiasts here, so the SB-2000 was mated to our Product of the Year winning Simaudio NEO Ace integrated amplifier. Speakers consisted of a pair of Magnepan MMGs, a pair of Vandersteen 1Cis, and a pair of ProAc Tablette Anniversary mini monitors; all audiophile classics in their own right and all in need of a little more grunt. We also used the Ace with SVS' Prime Bookshelf speakers, that lightly tip the scale at a few pennies under $500 a pair, and this threesome is rapidly becoming our $1,200 choice for audiophiles on a tight budget that demand great sound.
System configuration is straightforward, running a pair of long Cardas RCA cables from the variable output of the ACE to the left and right input of the SB-2000. Multichannel users will probably opt for the LFE input, and again, follow the settings in the manual to get the proper amount of bass management from your system.
A fixed, 12db/octave crossover, with a cutoff frequency adjustable between 50-160hz, along with level and phase controls makes the SB2000 relatively easy to integrate into your main speakers. The smaller living room worked best with the SB-2000 slightly out from the corner of the room, yet in the larger room, it provides the best integration on all but the small ProAcs slightly off the corner on the opposing wall, as the Quick Start guide suggests for "best bass accuracy." The Tablettes integrated best with the SB-2000 on the same wall, about a foot back from the speaker plane.
If you haven't used a subwoofer before, try and resist the urge to crank up the bass too far. Or revel in the weight your system now has, crank it up and sit on your SB-2000 when you're blasting your favorite tracks just to bask in the bass. I won't call you an evil Smurf. However, when you come to your senses, ease back into your listening chair, and if you can summon the help of a friend, massage the controls a bit until the SB-2000 disappears from the system and you don't notice it's gone until you shut it off. Personally, I suggest going a little lower with the crossover frequency and a little higher with the gain than might be intuitive, but that usually proves to offer the best amount of cohesiveness with the main speakers.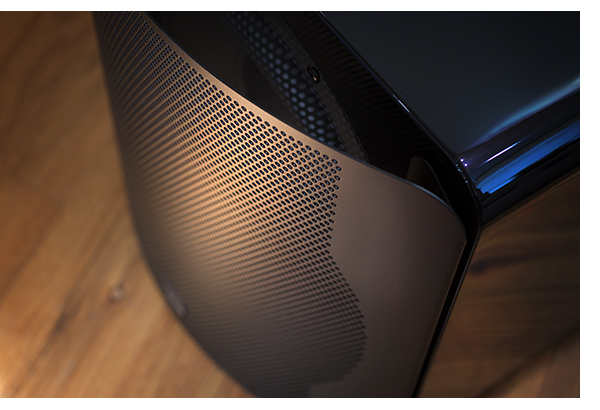 Sit back and relax
While the most power hungry of the bunch, the little Magnepan MMGs wake up with some low frequency reinforcement. Surprisingly, the SB-2000 was able to go up high enough and clean enough, also mating wonderfully with the ProAcs. The Vandersteen 1Cis were the easiest of the lot and made for the most majestic combination, as they go down pretty solidly to just under 40hz, so in this system, the SB-2000 is truly acting as a sub-woofer.
When you get a sticky set of tires for your sports car, the first thing you want to do is head for the curvy roads to test the limits. And so it goes with a great subwoofer, bust out the bass heavy tracks to see what you've been missing. The SB-2000 does not disappoint and while it does add considerable low-frequency extension, the quality of the bass produced is also excellent.
I was particularly taken back by an old audiophile classic, The Three, featuring Joe Sample on piano, Shelly Manne on drums and Ray Brown on bass. The texture and articulation offered by the SB-2000 felt great as Brown's fingers ran up and down the neck of the acoustic bass. Running through some tracks featuring Jaco Pastorius and Stanley Clarke were equally enticing, yet when called upon to bomb the bass, the SB2000 proves it can deliver prodigious output as well.
An afternoon of old school hip hop from Public Enemy, Run DMC and KRS-1 kept everyone entertained and breathed much more life into the small-ish speakers used. This kind of music just begs for bass, and if your musical taste leans in this direction, I suspect a pair of SB-2000s just might get you in trouble with the neighbors or at best make you some new friends.
No matter what the choice of program material, the SB-2000 does not run out of power or dynamic range. A few other budget subs we've tried poop out when asked to rock, but not the SVS. Both the 50 watt per channel Sim and the nearly 100 watt per channel PrimaLuna HP integrated ran out of power before the SB-2000 did and within the context of these amplifiers, we could not get the SB-2000 to clip or bottom out the woofer cone. A very impressive performance.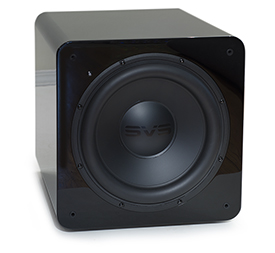 You can't go wrong
Whether you choose from SVS' wide range of retail options, or just purchase from them direct, you can't beat the terms they offer. If you don't love it, you have 45 days to send it back. With speakers being such a subjective component to begin with, this is an excellent way to give the SB-2000 a test drive in your environment and get it optimized for your system. Once you do, I suspect the only call you'll be making is to order a second one. And with that, we award the SVS SB-2000 subwoofer our last Exceptional Value Award for the year of 2016.
The SVS SB-2000 Subwoofer
$699.99 – $799.99 (ash or gloss finish)
Peripherals
Amplification             Simaudio NEO Ace integrated, PrimaLuna HP integrated
Analog Source            Rega Planar 3, Elys 2 cartridge
Digital Source            Elac RB-101 Server
Speakers                    Vandersteen 1Ci, ProAc Anniversary Tablette, Magnepan MMC
Cable                          Cardas Clear Light