The LSA T-3 turntable from Underwood HiFi
It's All About the Bundle...
By Jeff Dorgay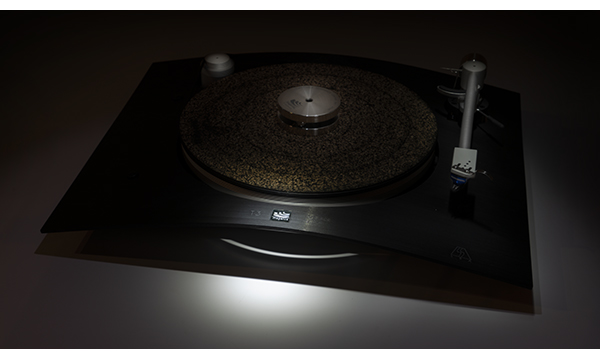 One of the toughest parts of putting together an analog player is determining what bits play well together.
When buying a budget analog deck in the $500 – $1,000 range, it's pretty tough to go wrong – nothing resolves enough detail to screw it up too much. However, when you take the next leap or so to a $2,000 – $4,000 analog rig, you're thinking about tonearms, cables, resonant points, etc. and, of course what cartridge is going to maximize your analog experience, it's a bigger world. Now, you're extracting enough information from those delicate grooves to make a real difference. And there are quite a few good choices.
In this case, the latest T-3 turntable package from LSA/Margules and Underwood HiFi hits the scale at $3,499 and ticks all the boxes. Featuring the T-3 turntable/arm package, it also comes with a $2,000 SoundSmith cartridge pre-installed, aligned, and ready to rock. Underwood even packs an alignment protractor and a digital stylus force gauge, for the day you decide to change cartridges. An excellent phono cable is included. Unlike some tables that lock you into a fixed cable, or others that utilize a tonearm cable requiring a DIN connector, the T-3 uses standard RCA connections, just like VPI and Luxman. Of course, we can always argue about cables, but I like the practical approach here. Just for giggles, I substituted a much more expensive Cardas Clear cable, optimized for tonearm duty, with integral grounding wire. In comparison, it does provide another step up in performance, your well on the right track with what's supplied.
The competition heats up pretty fiercely as you move upscale to the $2,000 – $4,000 range. The jewel here is that all the heavy lifting is done – you only need to unbox, do a little bit of quick assembly and you're playing records. Double-checking LSA's work with a full suite of Analog Majik software reveals they did an excellent job setting the table up. I was still able to fine-tune it a smidge, but for those not wanting to go the extra mile, you will be delighted with how this table plays right out of the box.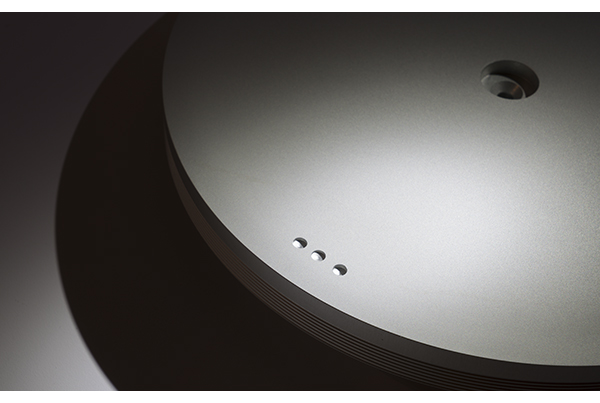 Our review sample exhibits excellent speed accuracy, and even though three drive belts were enclosed, Underwood stresses that you only need to use one. (It does look kind of cool with three belts, though.) Much like earlier Regas and some VPI tables, changing speed is the only manual adjustment you'll have to perform. If your record collection is mostly 33 r.p.m. records, this won't be an issue. If you listen to 45s a lot, this may become aggravating, and some tables in this price range don't require bothering, with a speed change only a button click away. If you are new to this kind of thing, make sure your hands are always clean when handling turntable drive belts. Getting your skin oil on the belts will make them fail prematurely. I wouldn't call this one a deal-breaker, because again, this means less complexity, but you need to be aware.
Being there isn't much setup, spinning records comes quickly. Again, kudos to Underwood for getting you to play right now. Listening begins with Joni Mitchell's Don Juan's Reckless Daughter. Not always a favorite of Joni fans, but a record that is somewhat of a tracking torture test and prone to inner groove distortion. Like my Grandfather used to say, "do the thing you like worst, first." The T3 aces this torture test. Going back to the insanely deep bass riff in the opening track reveals not only the amount of low-frequency information this arm can handle but also how the table does at controlling external vibration.
This turntable is not a sprung or isolated design, so sitting in the same room with a six-pack of REL no.25s is a challenge for the T-3. In room two, as part of a system containing the new Egglestonworks Nicos, (with substantially less LF output) on top of a Quadraspire rack, everything is as it should be. You can turn the volume up as loud as need be to rattle the stuff on the shelves. My mid-grade Linn LP-12 does a better job with this, my Technics 1200 mk.5, worse, the VPI Classic One about the same. As with any table in this category, if you crave subterranean bass, mount that baby on the wall!
Listening to solo acoustic music, or classical pieces with a lot of space and air illustrates the table's overall quiet, indicating the motor and bearing both do their job and interface well. This is usually where the lesser than tables slip up, with noise creeping in at higher volumes through the quiet passages. Going way, way back to an old favorite on the Phillips label, Beethoven Wind Music, performed by the Netherland Wind Ensemble, is played without the grinding in the background that is present on a budget table. This is one of the main things you should get when stepping up to a table in this price range. More of what you want – the music, and less of what you don't want – noise, speed inaccuracy, and a restricted sound stage.
Playing substandard records often reveals more of a turntable's character than playing pristine ones. In this case, the T-3 scores a B+. Part of this can be attributed to the moving iron design of the SoundSmith cartridges. Like the Grado moving iron cartridges, these cartridges all have a lovely midrange, with the dynamic feel of a MM, yet are easier to deal with than an MC cart, because they utilize 47k loading. The Aida 2 cartridge has an output of 2.2mv, so it will not require the additional expense of an MC phonostage. Again, with so many excellent MM phono stages in the $1,000-$2,000 range, this is a table/cart combo you can put in your current system without the additional expense –  a big bonus. However, these cartridges are never the last word in tracking, though the current Aida 2 is better than past SoundSmith designs, and at the top of its class. Remember, your analog setup is a system, so a $3,800 table and cartridge (with solid phono cable thrown in for good measure) that doesn't need a phonostage upgrade is a major value right there.
Some of the worst rock records from the 70s that feel like they have a soundstage the size of a basketball, deliver the goods when played on the T-3. Those awful Monkees records of mine sound a lot better than they have a right to, and Rare Earth's "I Just Want to Celebrate" is dynamic and forceful. The more sheer resolution a turntable/arm/combination can offer, the better it can unravel poorly recorded records, making more of your collection genuinely listenable—another plus for the T-3.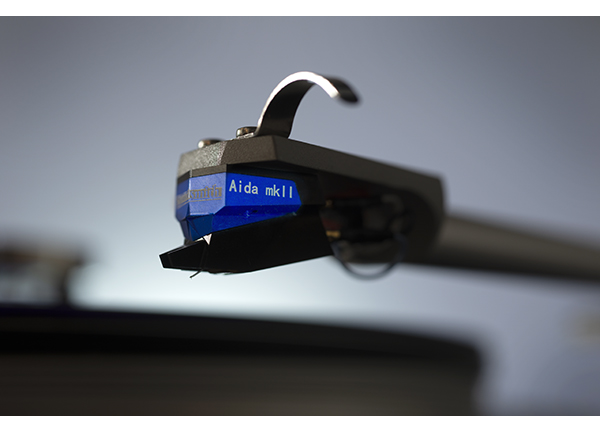 The Aida 2 does so much right, and along with its major dynamic swing, has a very natural tonal balance that has a drop or two of warmth in the mix. I prefer this sound, but your taste may vary. Reaching for some records that have better production, the SoundSmith/LSA combination really shines. The overall sonic picture that it paints is reasonably large and dimensional. It's easy to see/hear what making the next step up from the $1,000 tables brings to the party.
Going through several well-worn favorite pressings, it's easy to see that the arm and cartridge work incredibly well together. Again, this plays to the system concept of the T-3, so you could  save a few bucks if you already have a cartridge you are fond of. (but it might suck, when you mount it up, and then you'll be wishing you bought that bundle…) Still, after trying the table with a few other comparably price cartridges from Dynavector, Sumiko, and Ortofon, I think you'll be hard-pressed to get substantially better performance from something else. It won't be a screaming deal like the T-3 and SoundSmith combo. Check the Underwood Hifi site for exact pricing, sans cartridge if you prefer to be stubborn and go your own way.
The only thing we haven't really discussed this far is the aesthetic of the T-3. This is always personal, but I enjoy products that sound great and are a bit more fashion-forward. In the never-ending quest to get more hifi in the living room where all can enjoy it, the T-3 makes a bold statement with its curved plinth. That's pretty cool. The T-3 is not a "me too" design.
What makes the T-3 worth one of our Exceptional Value Awards for 2020 is the way it performs as a complete analog system. Stepping up to a table at this price can offer more performance than your average $1,000 table, but with higher performance, also comes the chance to screw it up. The wrong arm, an arm/table/cartridge mismatch, an underperforming tonearm cable can sour the recipe, leaving you wondering what you spent all that extra cash on in the first place.
If a $3,499 table/arm/cartridge fits your budget, and you don't want to fuss, the T-3 with SoundSmith Aida 2 is one of the biggest values going. Especially when you consider they throw in all the accessories you need to boot. Those wanting the table alone can get it for $2,299 (with accessory kit and dustcover), or with the SoundSmith Carmen cartridge for $2,999.00. I say get the big box of chocolates, but I'm great at spending other people's money!