REVIEW: The Riviera Labs APL-10 and AFM-25
Distilled Excellence
By Jeff Dorgay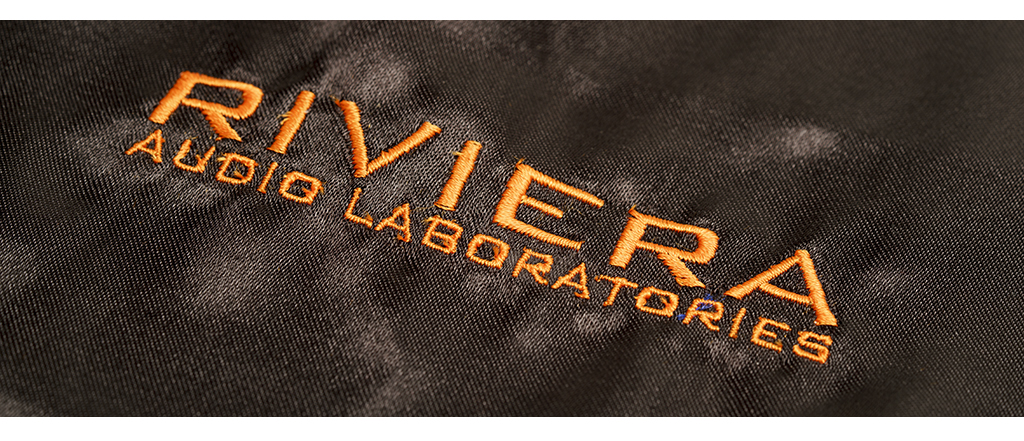 Have you ever interacted with something made in Italy that didn't elicit a major emotional response?
You never look at a Ferrari or Ducati and think "that's ok." Or slip on a pair of Italian shoes and not do a soft, comforting exhale. If you're more computational in your approach to things, this may not matter, but if you favor a more intimate approach to things, here are a few components that might push all the right buttons for you.
Living with the Riviera APL-10 preamplifier and AFM-25 monoblocks for a few months now, every wonderful stereotype pertaining to Italian design applies. However in this instance, the beauty in outward design is more than backed up by the exquisite sound these components produce. The Riviera trio ticks all the boxes.
These components offer a simple, elegant, functional, and compact aesthetic. Those not wanting a large rack full of gear, will enjoy the form factor of the Riviera components. It's a shame that they don't make a matching phono stage or DAC to allow you to build an entire system based on this architecture. Two color contrasting color schemes are available, warm silver with a black center and gold control knobs, or dark grey with black center and sliver control knobs.
While American audiences can get carried away with a bigger is better mantra, the Riviera components are refreshing in the sense that they do not impose on the visual signature of a room. Don't let the compact enclosures fool you, the preamp weighs in at 12kg (about 26 lbs.) and the monoblocks, 14.4kg each. (about 33 pounds each) You feel the density as you unbox them, and they are all enclosed in a velvet-like material. It almost feels more like you are undressing them instead of unboxing them.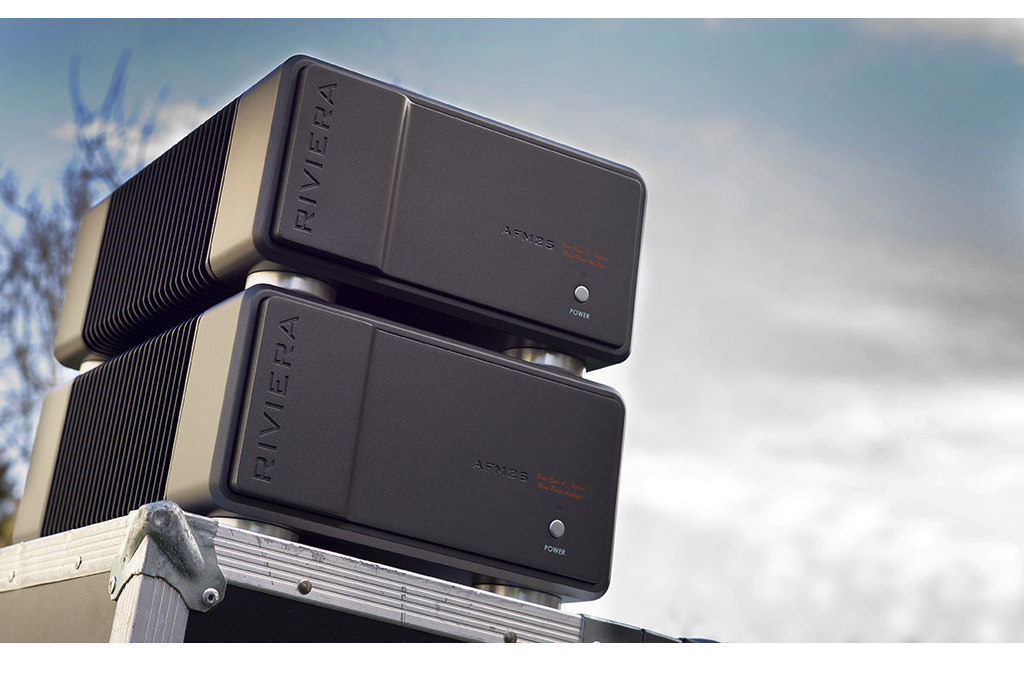 A bit of background information
The APL-10 preamplifier is an all tube design, with three RCA inputs and a single balanced input, featuring a pair of RCA outputs. The monoblocks are a hybrid design. Luca Chiomenti was kind enough to answer my questions about these components, as they take traditional amplifier design in a different direction than some of their peers.
Riviera also offers balanced XLR inputs on the AFM-25 power amplifiers, but no balanced output on the preamplifier. Again, going with compatibility, they offer XLR inputs but prefer the simplicity of a single ended circuit. Trying the AFM-25s with Pass and ARC preamplifiers that offer both outputs, the single ended input of this amplifier does sound slightly more immediate, as if a slight veil is lifted. On most recordings, it was a strain to hear the difference – testimony to the overall design, but when listening to very sparse acoustic or vocal recordings, there is a touch more airiness in the presentation. If you make it easy and purchase a Riviera preamplifier, you will not have to agonize over this! As the name suggests, these amplifiers are rated at 25 watts per channel, into an 8-ohm load. There is no spec listed for 4 ohms, and our reference speakers (Focal Stella Utopia EM and Sonus faber Stradiveri) are 4 and 6 ohm respectively. We had no problem achieving high sound pressure levels with either.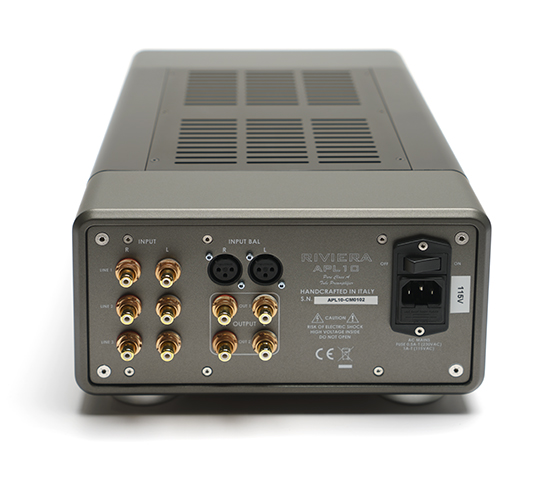 The amplifier and preamplifier both use 12AU7/ECC82 tubes, and arrive with JJ ECC802S Gold versions installed. Of course, you can tube roll, but Chiomenti points out that they have to use current production tubes to meet ROHS and CE certification, but they can supply NOS tubes separately. A very nice touch, and for those wanting to go the extra mile with tubes, who better to find you the best possible NOS match than the man that designed the components?
Tube life is always a thought, and Riviera runs the tubes in their designs conservatively, with long life as the goal. LC is proud of designs that are now 35 years old still working well with original tubes! (but remember, those awesome NOS tubes were new back then…) He goes on to say "tube life expectancy in these amps is longer than audiophile life expectation, perhaps it will be a problem for your grandchildren."  This tube lover says get an extra set of tubes anyway, just to have on hand. Your grandchildren will thank you.
The AFM-25 monoblocks are a Class A design that utilize a single ended Class A input circuit, which "is largely responsible for the overall sound of the amplifiers." The output stage is solid-state, employing a push pull circuit comprised of Mosfets and BJTs. The result is a mixture that provides the advantages of both, with no drawbacks. Chiomenti again stresses that all of their circuits are "very carefully fine-tuned." The more time spent in front of these amplifiers, the more their painstaking effort is appreciated.

Nearly instant results
Every circuit style/topology has somewhat of a signature sound, and if you are an audio enthusiast that enjoys Class-A designs, you might think you know what to expect with the Riviera monoblocks. I confess to loving solid-state, Class-A designs and have been using them for decades. Accuphase, Pass, Krell (the early KSA-50), Mark Levinson, Luxman and a few others, have all spent plenty of time front and center here.
Yet, a minute into The Pretenders' "Private Life," this is a completely different movie. A great class-A amplifier always has an organic, natural, reach out and touch it presentation, yet this pair goes beyond normal (i.e. very high) expectations. Swapping amplifier and preamplifier individually for other components confirms the initial impression – not only are these three boxes fantastic, they are even better together. Magia.
While the trio sounds good at turn on, like every other Class-A, and tube design, these components need about 90 minutes to fully warm up and stabilize. Once you become familiar with them, you will notice how they come out of a slight haze during the warmup period.
The closest thing in recent evaluation that these amplifiers feel like is the Pass XA 25, for their sense of speed and clarity, yet the Riviera amplifiers have slightly more tonal saturation than my Pass amplifier. And that's a good thing. It's been too long to fully remember, but the AFM-25s bring the same "a-ha" feeling that the original Mark Levinson ML-2 monoblocks offered. They will change your perspective.
Evaluating a lot of top components can make things blend together, especially considering how good gear has become these days. But the Riviera combo is indeed very special. They manage to be highly fast and resolving without being harsh, yet present music with a high degree of tonal saturation without feeling so warm in their presentation that you feel the music is losing pace. Finally, when used with the Sonus faber Stradivaris (which feature a sensitivity of 92db/1-watt) or the Focal Stella Utopias (94db/1-watt) the AFM-25s are both dramatic and dynamic.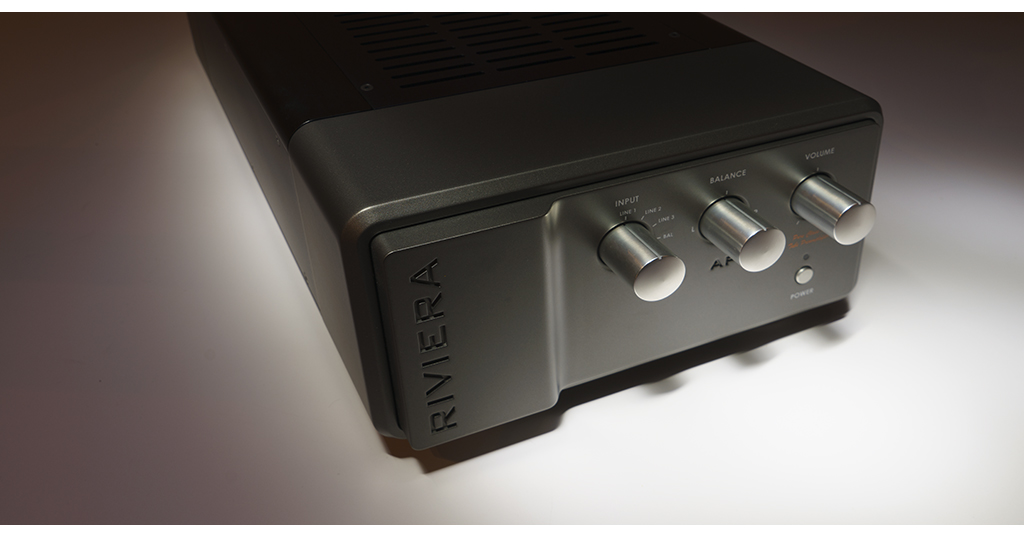 Improving with time

These components offer a balance that is so realistic, regardless of the program material being served. Female vocals to hard core metal all delight with the Riviera amplification chain. Those needing still more can step up to one of two larger, more powerful amplifiers, and their flagship preamplifier is said to have even more resolving power. Thinking of the Riviera trio in the context of a final destination system, provided you have an efficient enough pair of speakers to keep them in their sweet spot, there is nothing lacking here. Thoughts of wanting anything more or less than what they offer never came to mind. That's the ultimate success in an audio component.
The deeper you dive into your music collection, the more you will love the Riviera components. Revisiting recordings you've enjoyed for years consistently reveals more nuance throughout. The smallest of details are easier to distinguish, acoustic instruments and the human voice lose that last bit of mechanical nature that they often acquire listening to lesser gear. The balance that Riviera Labs has achieved makes these components worth every penny asked.
42 thousand dollars is by no means inexpensive; considering what one might spend for amplification with whatever pair of mega speakers you would choose, this is not crazy money. And other than needing more power, I can't imagine musical reproduction getting better than this from a qualitative standpoint. Yet, we must reserve judgement until we hear the top Riviera components.
Much like a Ferrari or a Ducati, you can get similar specs on paper at a lower cost, but you can not get the experience they offer any other way. That is what the APL-10 and AFM-25 deliver. You've been warned.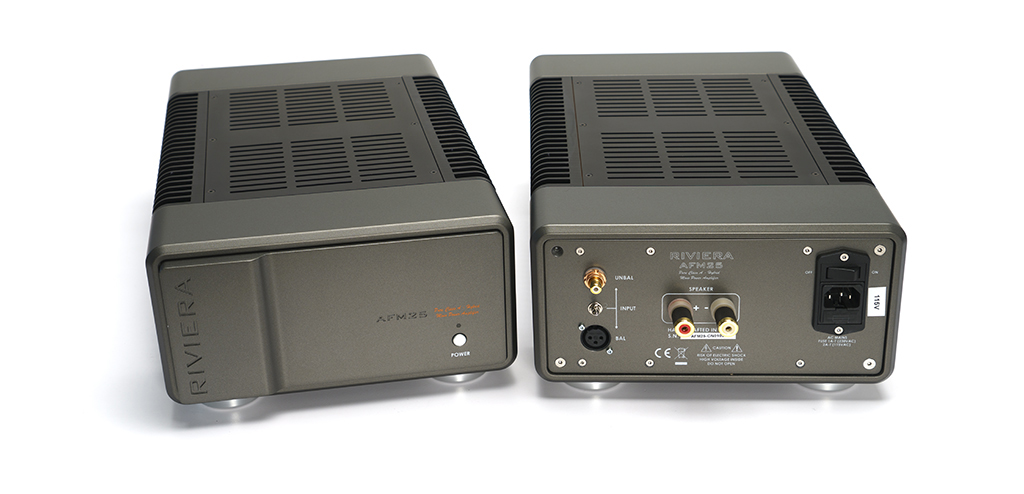 Peripherals

Analog Source Grand Prix Audio Parabolica/Tri Planar 7/Koetsu Jade Platinum
Digital Source dCS Vivaldi ONE
Phono Pre VAC Renaissance
Speakers Focal Stella Utopia EM, Sonus faber Stradiveri
Cable Cardas Clear, Tellurium Q Silver Diamond
__________________________________________________________
$13,995 (preamp)
$27,990 (pair of monoblocks)