REVIEW: Conrad-Johnson CAV-45S2
The Ultimate in Simplicity
By Jeff Dorgay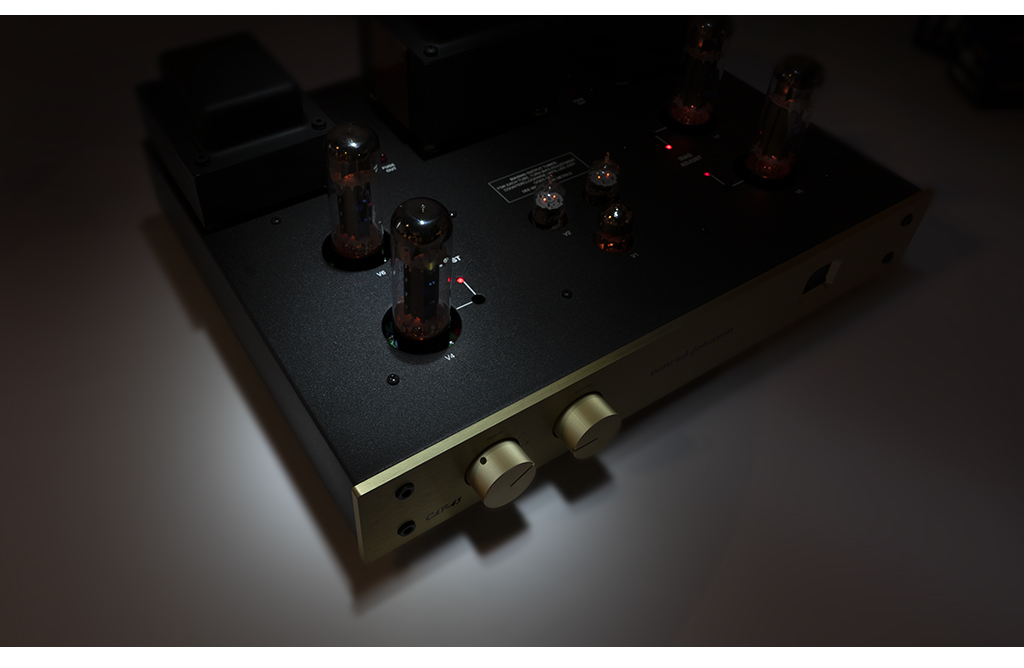 As Ella Fitzgerald's voice coos out of the Dynaudio Confidence 20s/Rel T-510 six-pack combo, I'm back home again.
Not with Ella, mind you, but the sound of a smaller CJ amplifier. Conrad-Johnson has been building great tube amplifiers for just over 40 years now. While some of their Premier amplifiers produce prodigious power, there's always something incredible about their EL-34 based amplifiers. Lew Johnson has always been fond of saying, "simple circuits well-executed are the best approach," and nothing could be truer of the Control Amplifiers they've built – they've only created a couple.
Their concept of a control amplifier puts a high-quality passive volume control in front of the power amplifier, offering a minimalist approach. An outboard passive attenuator works the same way; either offering a more transparent reproduction (i.e. less stuff in the signal path) or a slightly flat presentation (i.e., lousy impedance match between source and amplifier because there is no preamplifier to buffer things).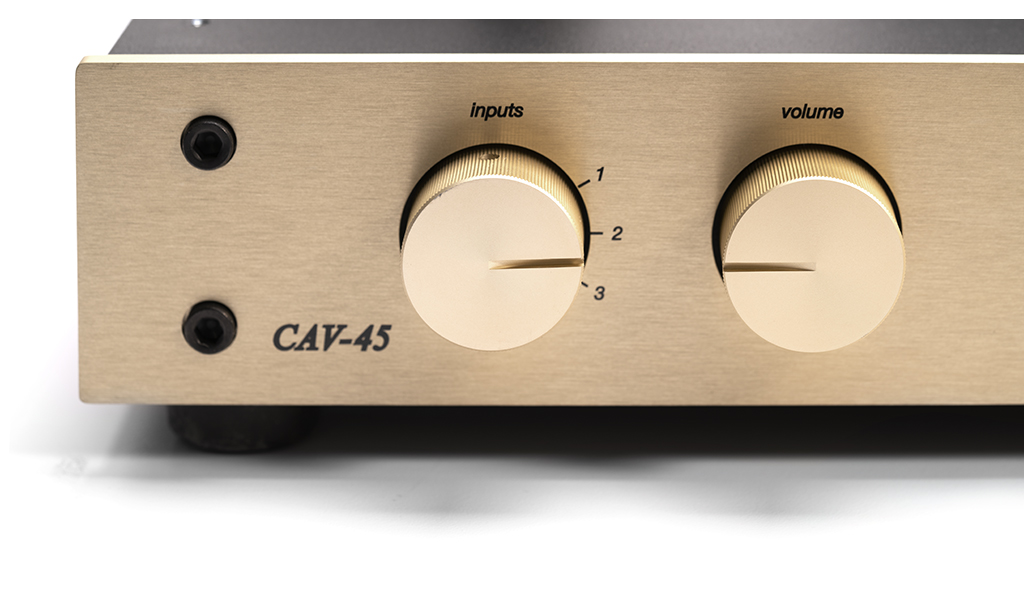 The CAV 45-S2 is no different, but when it's a match, it's really right. With a 100k ohm input impedance, there were no issues with any of the source components we have on hand from Luxman, Line Magnetic, dCS, T+A, BAT, or Pass Labs.
I must admit my personal bias before going further. I've owned C-J products since 1979 (PV-1) and am a huge fan. C-J tube gear has a slight bit of extra tonal body, richness, or saturation, whatever you'd like to call it that I have always loved. It's not overly warm, like vintage Marantz, McIntosh, or Dynaco gear, but there is a tonal solidity that I've always enjoyed. After listening to thousands of components over the years, there is a familiarity and comfort whenever auditioning a C-J component that makes for a comforting exhale. Their marketing slogan has always been "It just sounds right." I can't agree more.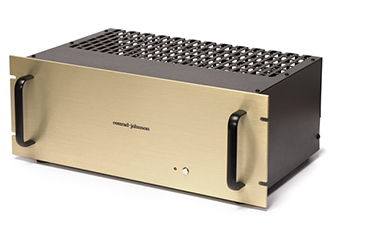 A brief history
The CAV-45S2 descends on one level from the original MV-45 power amplifier. Still, it wasn't until the late 90s that they built the first CAV-50, which actually was more a true integrated, combining circuitry from the PV10 preamplifier (which I still own) and MV-55 power amplifier (which I used to own) to create a one chassis amplifier producing 45 watts per channel.
Somewhere in the mid-2000s, CJ brought back the CAV 45, now as a control amplifier, essentially a passive level control driving an EL34 power amplifier, with an abbreviated tube compliment – though still producing 45 watts per channel. The only review I was able to find of the CAV 45 (series 1) was by my buddy from the UK, the always affable Alan Sircom. You can read his review here. I certainly agree with everything he's got to say, and it seems his only complaint with the CAV 45 is a few small things in terms of cosmetics.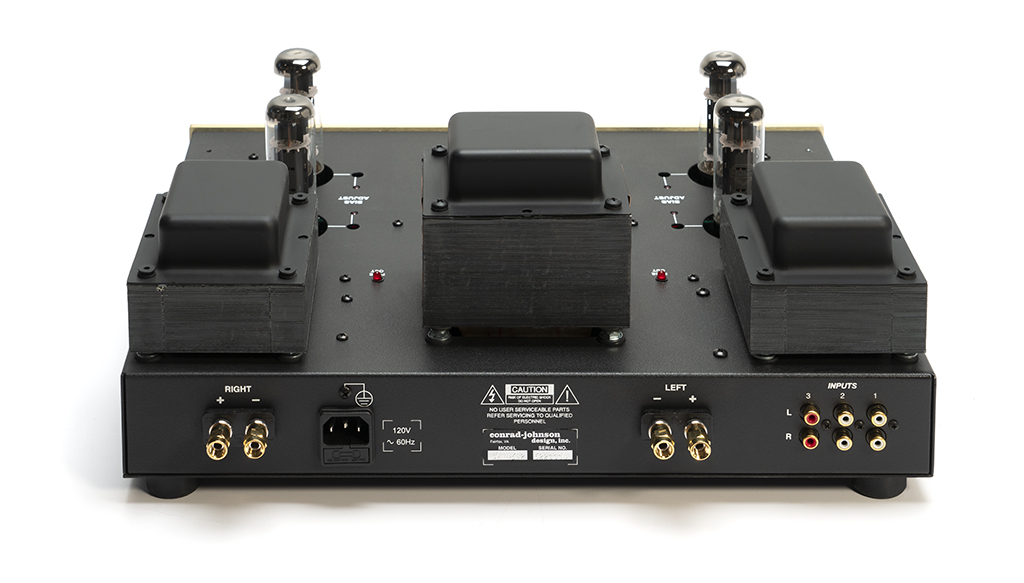 The S2 version addresses the plastic binding posts, now replaced with a gorgeous pair from Cardas. The three transformers may look a bit old school aesthetically, according to Jeff Fischel (president of CJ), they are significantly upgraded and are now the same ones used in the Classic 62. (read Rob Johnson's review of the Classic 62SE here) Combining the new, unregulated power supply (with three times the storage capacity) and the wideband output transformers, the S2 version of the CAV-45 now produces 60 watts per channel.
A long test drive
With a list price of just under $5,000, the CAV-45S2 is devoid of bells, whistles, meters, and balanced inputs. This control amplifier has three single-ended RCA input jacks of exceptionally high quality and a pair of speaker output binding terminals. According to C-J, most speakers between 4 and 8-ohm impedance will be just fine. After using about ten different pairs of speakers with the CAV-45S2 from a wide range of manufacturers, there are no compatibility issues to report other than this amplifier may be a little underpowered for a set of Magnepans.
Nearly all the time listening was spent with the T+A 2500 SACD/DAC/Streamer as a source component and the Dynaudio Confidence 20 speakers in concert with a six-pack of REL S/510 subwoofers in a 13 x 18-foot room. All cabling is Cardas Clear – signal and power. After 40 years of assembling systems of every capacity, you stumble on a group of components, almost by accident, that create magic. This time, I struck gold.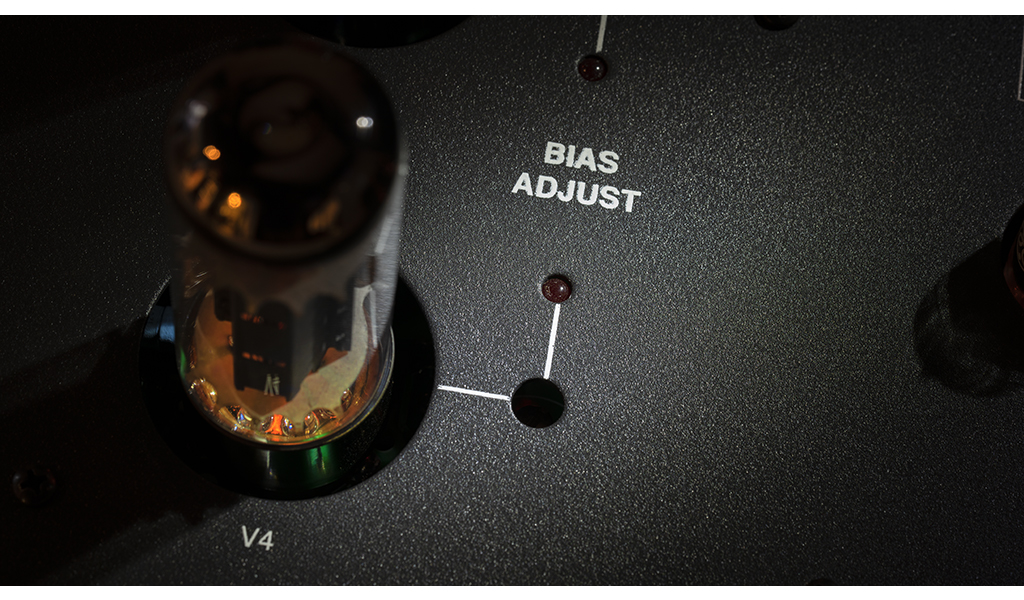 Truly special
Going from 45 watts per channel to 60 is a much more significant difference than you might think because the chances of someone mating a Classic 62 to an ACT 2, Art, or GAT preamplifier is unlikely to couple it with a Classic 62. You'd be floored if you did, yet matching it up with a lesser preamplifier doesn't quite show off the Classic 62s brilliance. There's only been one other tube power amplifier that I've owned in 40 years that I'd put in the same category – the legendary Audio Research D-79. A few of us back in the day ran our D-79s direct, using the level controls on the back panel to set volume because this offered another level of clarity. For most, it was too much work, but performance often rewards those that eschew convenience.
Removing the preamplifier stage brings a level of clarity that can't be achieved without going to a mega preamplifier and a pair of interconnects that will probably cost more than the CAV-45S2. The sonic experience that the CAV-45S2 delivers within the boundaries of its performance envelope is as good as it gets, period.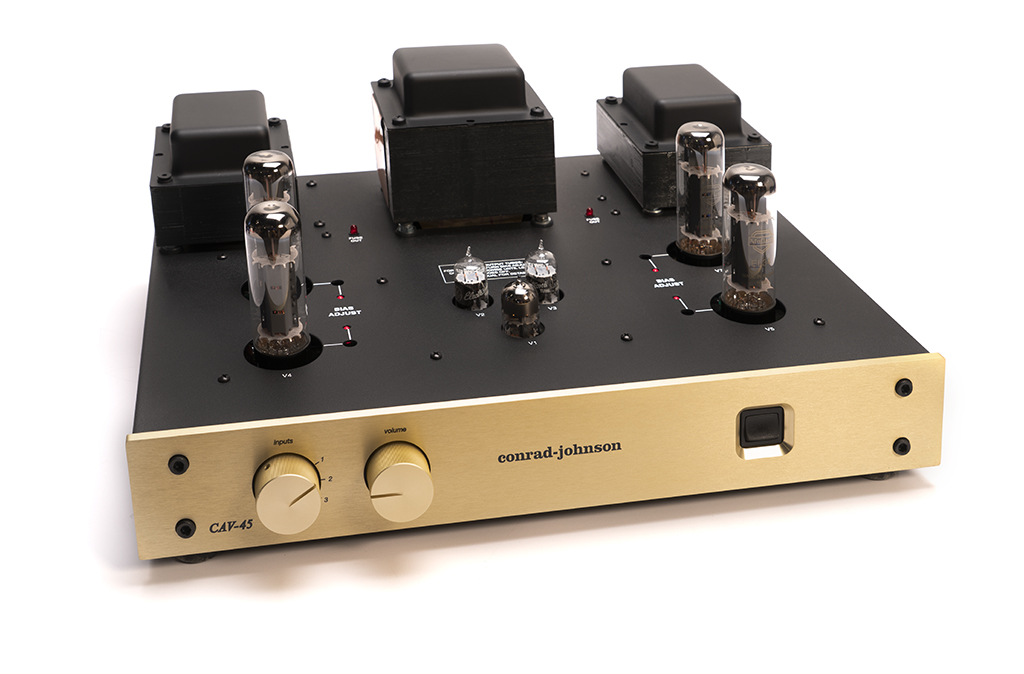 Listen, listen, and listen some more
There's a thing about tubes that when it's delicious, you can't forget it. But it's a road with a lot of detours. If your experience has mirrored mine at all, no doubt you've heard amplifiers with a silky smooth high end, others rendering a three -dimensional space that is so beguiling you might think you were under the influence of hallucinogenic drugs, yet others offer a delicacy that's almost intimate enough to be obscene.
The CAV-45S2 offers all of this and a well-defined lower register to boot. Whether I was listening to bass-heavy ambient tracks or heavily layered vocals, it comes through like few others. The presentation that the CAV-45S2 provides is deceptively simple. Should you place one in a system achieving an excellent match, you'll not only find yourself losing track of time while listening, but you'll also question why you didn't do this earlier.
As female vocal tracks are often the litmus test for engagement, I picked three tunes – one for the boomers, one for gen x, and one for the millennials in the audience. I queued Christine McVie's  "Songbird," Ellen Reid's "I'm Just Chillin'" and Lana Del Rey's "Venice Bitch." All were equally enticing. I'm sure you have your favorites.
There is a cohesiveness to the sound created by the CAV-45S2 that still defies complete description. If this makes sense, it's got the delicacy and low-level detail retrieval of a great SET, with the punch of a great push-pull amplifier, and plays a lot louder than you might expect a 60 watt per channel tube amp on a relatively compact chassis. Finally, it's quiet. Jeff Fischel doesn't hesitate to mention that the S2 is 10db quieter than the model that precedes it. The music gently falls into nothingness through the CAV-45S2, and you'll find yourself having an internal dialog over how this can be so good for five grand.
Your inception thought
No, you can't play AC/DC at concert hall levels (though you probably could with a pair of Avant Garde horns) with this amplifier. But this amplifier produces such a high level of engagement that with careful adjustment of the volume control puts you in a positively engulfing spot. You'll know when you hit it. A little too much, and it's bloated, too little – the soundfield isn't quite as three-dimensional as it can be, with detail you didn't think was there. That's the spot that keeps you in your listening chair for hours.
Few material things in life are this close to perfection, even fewer at this price. If you have a room and system that can work within the constraints of a 60 wpc amplifier, I submit there's nothing more fun or engaging than the Conrad Johnson CAV-45S2. It's an affordable masterpiece. Time to pony up. I am adding this one to the long list of great C-J amplifiers I've had the pleasure to own.

And… we are creating a new category of award for this amplifier: The TONE Masterpiece Award, as the CAV-45S2 is truly a masterpiece.
The Conrad-Johnson CAV-45S2
MSRP: $4,995