Paradigm's Persona B
Bigger than you expect...
By Jeff Dorgay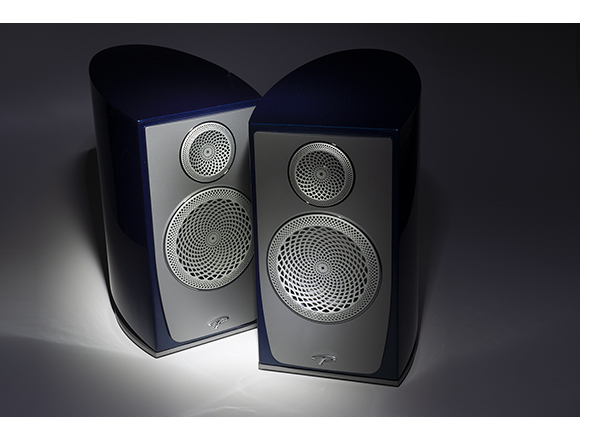 Listening to the intricate fretboard work of Bill Frisell on his Good Dog, Happy Man album, I'm reminded of three things: Frisell's remarkable performance at the Montreal Jazz Festival a few years ago, how much the Persona B captures the essence of their top Persona 9H, and how incredible these little speakers are. Every Paradigm speaker carton has a logo proclaiming "Crafted in Canada." The pride is justified.
The Paradigm Persona B is a perfect example of vertical design and production excellence. Utilizing the same Beryllium tweeter and a unique to this cabinet 6 ½" mid/woofer, the $7,000/pair Persona B brings the same sonic excellence of the flagship Persona 9H to smaller listening rooms and budgets. If the standard five shade color palette (white, silver, grey, 2 shades of black and a very nice dark blue metallic) isn't enough, you can order any one of 18 additional "premium finishes" for an additional $1,050 per pair.

Considering the luxury auto grade finish on these speakers, this is an incredible bargain for someone wanting to customize their speakers more to their environment. You can usually never go wrong with black, white, or silver, (and the two other standard colors) but some listening rooms just beg for a spot of color. Congrats to Paradigm for recognizing the needs of their customers.
Paradigm raised the expectation for mega speakers upside down two years ago when they released their Persona series. Known for decades for producing incredibly high performance/high-value speakers at their facility in Toronto, their engineering team brought their creative force together to make a "cost no object" speaker. The result was the Persona 9H, tipping the scales at an incredibly modest $35,000/pair.

In a day where we have cost no object speakers from other manufacturers with $625k/pair price tags, this is indeed a breath of fresh air. The Persona 9H earned our "Speaker of the Year" back in issue 86, and justifiably so. Centered around Paradigm's own Beryllium drivers, this 3 ½ way incorporates 4 woofers, powered by a pair of 700-watt amplifiers and Anthem Room Correction to optimize the low-frequency response.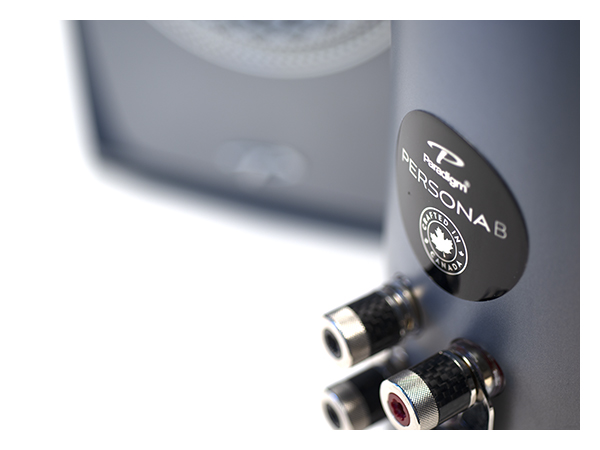 Not everyone has room for this
For those craving the level of musical accuracy that the flagship Persona delivers, but perhaps in a smaller room, Persona B is an outstanding and far less expensive choice. Pretty much for the price of a pair of Persona 9Hs, you could build an entire system. Even less if you choose the Anthem STR integrated amplifier and a great turntable of your choice.
We did just that in our 13 x 15-foot room to tremendous success, combining the $4,000 Technics SL-1200G, a $750 Hana SL cartridge, and some Cardas Clear Light speaker cables. The entire system cost is just over $20k, and we defy you to build a tidier system offering more capability than this. Many different amplifiers from ARC, Esoteric, Gold Note, Pass, and PrimaLuna were all tried with the Persona Bs to excellent effect, but the bulk of our review listening was done with the STR in-house. That way, you can easily stop by your Paradigm/Anthem dealer and hear what we are talking about.
However, rest assured, thanks to the 92db/1 watt sensitivity, these speakers will jam with any amplifier you have without issue. We even used the Persona Bs with the 20 watt per channel Nagra 300B amp and the Coincident Dynamo amplifier (only 8 watts per channel!). Both provided way more dynamic range than necessary to make ears buzz!
Room friendly
The Persona Bs definitely pass the "just throw them in the room and see how they sound test," thanks to their fairly wide dispersion characteristics in the vertical and horizontal planes. However, the basic rules of stand mount speakers still not only apply but will give you even better performance. A little careful attention to the speaker rake when you've optimized them in the room for the best bass/midrange balance will give them that last bit of magic, and open up the soundstage significantly.
These are high-performance speakers, so pay attention to setup, and you will be rewarded. If you don't choose the Paradigm B-29 stands made specifically for the Persona B and Prestige 15B speakers, at $600 each, use the most massive stands that you can, and be sure to use something sticky (like BluTack) to improve the speaker cabinet to stand interface. This will wring every last molecule of available bass out of the Persona Bs. The advantage to the Paradigm stands is twofold – the factory stands screw right into the speakers, and they offer the best aesthetic match as well.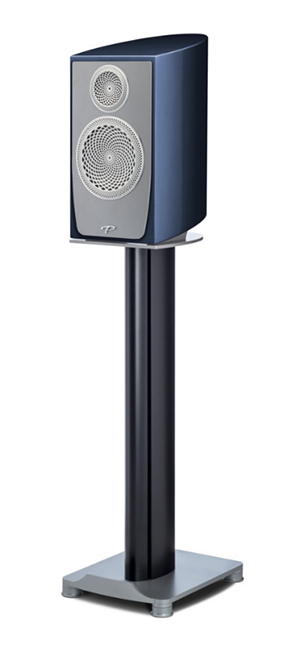 We were all very impressed with how much bass these speakers can generate, zooming through our favorite EDM and electronica tracks. A little room gain goes a long way with the Persona B, and those in small to medium rooms may not be clamoring for a sub at all.
There was plenty of fun to be had listening to Aphex Twin, and the bass extension at our disposal proved fantastic and engaging. Briefly bouncing back to the 80s, a quick spin of Thomas Dolby's Aliens Ate My Buick (full of synth bass funk grooves) ended with the George Clinton classic, "Hot Sauce." Which of course led to at least another hour of the real deal – Clinton's Maggot Brain had us all bouncing around the listening room, finishing with the massive bass line in George Michael's "Hard Day."
Because the Persona B is a two-way system with both the tweeter and mid/bass driver being beryllium, there's a consistent voice that comes from all drivers being the same material. Transient attack and decay are perfectly uniform, making these speakers act more like a single driver.
Beyond bass
Much as we love bass, the Persona Bs paint a large sonic picture that could easily be mistaken for a big pair of ESLs. (where do you think that came from?) Instantly disappearing in the room, listening to Keith Jarrett's "I'm Old Fashioned" comes alive via the Persona Bs. The timbral accuracy of these speakers is nothing less than stunning.
At this point in the review process, I've brought them out into the main 15 x 26 foot living room and have made them a part of my central system, with a pair of Pass Labs XA200.8 monoblocks and a full Pass XS Preamp/XS Phono chain of electronics, with the $45,000 Grand Prix Audio Monaco table and Koetsu Jade Platinum cartridge.
The point of putting a $7,000 pair of speakers in a system that's worth more than my house? To show just how much music they can deliver. Many speakers at this price point (and some well beyond) sound great with your favorite $5,000 amplifier – no shame in that. Yet, when you make them an integral part of a system with much higher performance, they can't really resolve the delta. Not here.
Bottom line: the only limitation to how much sound the Persona B can deliver will be the ultimate volume of your room and the quality of the electronics you pair them with. At that point, your only real question is, do you want to go up to a bigger Persona model to get more low end.
As we did with the top of the range Persona 9H, the Persona B is more than worthy of our last Exceptional Value Award for 2018. Perhaps even more, because so many more people can budget $7,000 for a pair of speakers than those that can spend $35,000. Everything comes together to perfection here: sound quality, ease of use and finish are all world class. Because Paradigm has such a significant scale of economy, you can have a $30,000 pair of speakers for $7,000. Very highly recommended.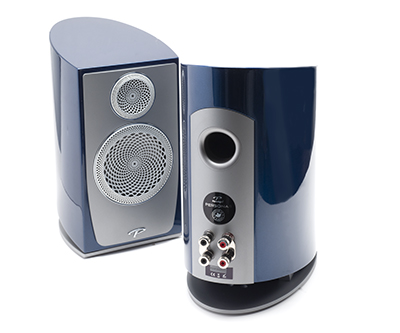 The Paradigm Persona B
MSRP:  $7,000/pair in standard colors, premium finish about $1,000 more
Peripherals
Digital Source                          dCS Rossini DAC/Clock
Analog Source                         Grand Prix Audio Monaco 1.5/Koetsu Jade Platinum
Preamplifier                            Pass XS Pre
Phono Pre                                Pass XS Phono
Power Amplifiers                  Pass XA200.8 Monoblocks
Cable                                        Tellurium Q Silver Diamond
Power                                       PS Audio P20 regenerator, w/Cardas Clear Beyond power cables
Racks                                       Grand Prix Audio Monaco