Tour of Zu Audio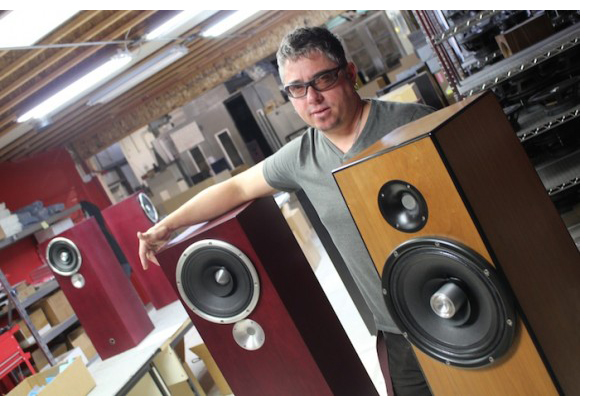 Hi-fi isn't just about boxes and wires – it's about people.
Meet Christian Drecksel – paint shop guru and today's tour guide of Zu Audio's factory floor. I'm here to talk Union, a new loudspeaker that's pitched sonically closer to Zu's A-game Soul Superfly (right) than their entry-level Omen (left).  I'm keen to see the build process from woe to go.  First up: Drecksel drives me 'round to meet one of the local box cutters.
Zu outsource the cutting to a triumvirate of woodshops.  A rigid three-ply composite is cut to strict build specifications. CNC cutting tables ensure precision.  I get a sense that error-tolerance amongst team Zu is super low.  The factory itself has a feeling of long hours spent in the pursuit of high standards – everyone seems dedicated to a team outcome.  Music is nearly always playing downstairs and rarely does five minutes pass without my hearing someone, somewhere laugh hard.