Tidal Audio and Bugatti Collaborate on New Speakers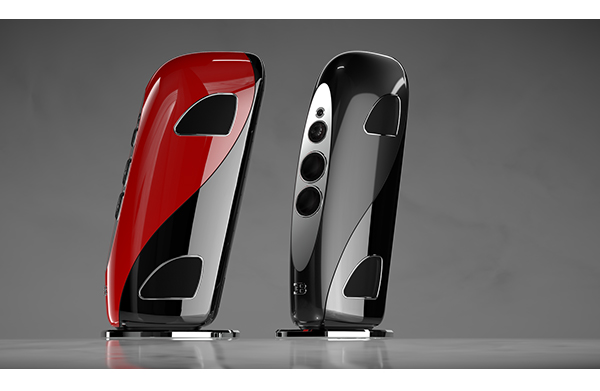 In the past, car manufacturers pairing with audio companies for bespoke home products have usually been less than outstanding, with more emphasis put on said manufacturer's "branding," than actual audio performance. This time, we see something much more from the design studios of Tidal and Bugatti.
Tidal Audio in Germany (not the streaming company) has always produced products at the top of the high end spectrum, with peerless materials technology, finish, and sound quality. This level of execution has always been expensive, so it's no surprise that they've been called upon to build 30 pairs of bespoke, powered loudspeakers carrying the Bugatti brand. In this case it will be "Bugatti by Tidal," starting with the "Royale" series of loudspeakers.
The "Royale" features 4 subwoofer drivers in a closed-box configuration with impulse compensation per speaker, along with a 3-way front unit utilizing a midrange-driver and tweeter with diamond diaphragms. The Royale is built based on an active loudspeaker concept with built in amplifiers for each channel. Part of the new launch is a newly developed music controller MC-1 allowing for streaming connectivity and smart control of all standard music and entertainment sources. Those not needing a turntable will have everything they need in this breathtakingly beautiful system.
Just like the four wheeled BUGATTI models, with an almost infinite number of possibilities for customization to create one of a kind vehicles, the options list for the "Royale" is equally as unique. Starting with two body designs, Monocoque and Duotone, customers may choose between piano finishes or avant-garde color and material combinations. The start of the partnership manifests itself in the 'Edition Noir' and 'Edition Blanc', each limited to initially 15 pairs.
While exact specs have not yet been given, if past Tidal offerings are any indication, these speakers will not lack in any way.  Pricing has not been announced either, but we'd be shocked if a pair of these cost less than a new Porsche GT3.