Dac Magic DAC/Headphone Amp from Cambridge Audio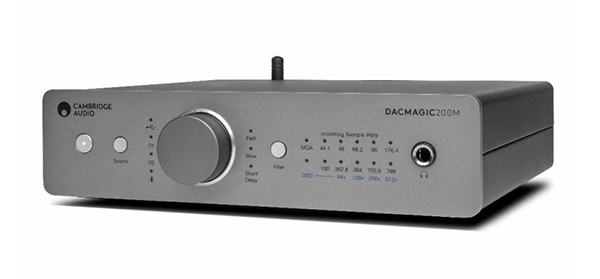 Again, Cambridge Audio redefines the standard in approachable audio, with their new DacMagic 200M.
$499 gets you dual ESS Sabre DACs with the ability to decode PCM to 32bit/768kHz, DSD512, and MQA support. It also features Toslink optical inputs, RCA/SPDIF, and USB inputs, as well as Bluetooth, so connectivity regardless of format is assured. RCA and XLR analog outputs are featured, though Cambridge does not mention if these are fixed or variable level outputs. (it would be a major bonus if they are variable)
A full sized headphone jack is on the front panel, so for desktop digital users, this should be all you need. And, the DacMagic 200M comes in Lunar Grey.
Watch for a full review soon.