New Focal Powered by Naim Spaces in Barrie and Winnipeg
The Vervent Group, that unites Naim and Focal has opened two more "Focal Powered by Naim" stores in Canada. Winnipeg and Barrie to be precise. This is an incredible way to experience the full depth of these brands, along with their personal audio products. It's a big win for new and seasoned audio enthusiasts.
Focal Powered by Naim Barrie takes place in the EQ Audio Video store, led by Edward O'Herlihy, an expert in audio solutions for more than thirty years. Focal Powered by Naim Winnipeg moves to Creative Audio in St. Boniface's French Quarter, a store run by audio enthusiast Jeff Kowerchuk.
CUSTOMER EXPERIENCE IN THE SPOTLIGHT
Through their global network of stores and shop-in-shops, Focal and Naim put their customer at the center of their attention and offer them an authentic experience. Discovery of complete systems and high-end products, sound advice and listening experiences. They allow you to fully grasp the quality of Focal and Naim sound and to project yourself at home with a hi-fi or Home Cinema solution.
FOCAL POWERED BY NAIM BARRIE
Close to the Barrie Molson Center, this shop-in-shop invites you to discover the World of Focal and Naim and test products via the four demonstration rooms of the luxurious EQ Audio Video store and a headphone bar with Focal's headphones for a unique listening experience.
Highlighting the space will be the exclusive Focal Naim 10th Anniversary Edition system. It includes Focal Sopra N°2, Naim NDX 2 – NAC 282 – HICAP DR and NAPSC – NAP 250 DR for $48,000 USD and $62,400 CAD. The system includes all the connections you need, including a pair of Naim's top-range Super Lumina speaker cables.
Focal Powered by Naim Barrie
130 Saunders Road, Units 5,6,7
Barrie, Ontario, L4N 9A8
Email: [email protected]
Website: https://www.focal.com/en/focal-powered-by-naim-barrie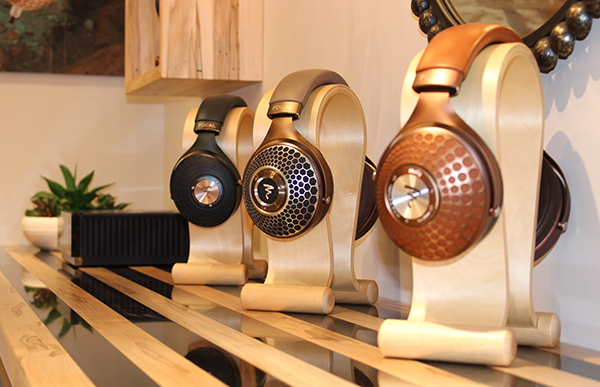 Located in the Creative Audio store, Winnipeg's Focal and Naim shop-in-shop offers immersive listening in its two demonstration rooms, as well as more intimate listening at its Focal headphone bar. Designed around sharing, the space presents hi-fi and home cinema products of excellence but also unique finishes, such as the Focal Sopra N°2 speaker available in its Electric Orange finish.
Focal Powered by Naim Winnipeg
7-353 Provencher Boulevard Winnipeg, Manitoba R2H 0G8
Email: [email protected]
Website: https://www.focal.com/en/focal-powered-by-naim-winnipeg-0