The New Celestee Headphones From Focal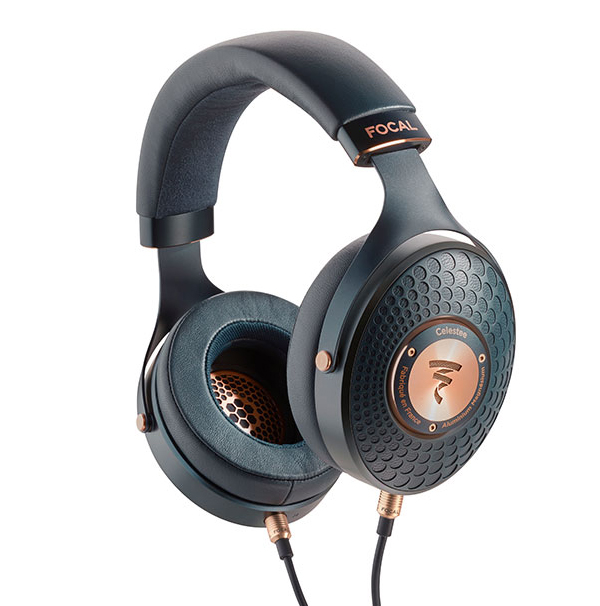 Focal has a new headphone in their premium lineup, the Celestee. And it's a beauty.
Many of you know Focal for their world-class Utopia, Sopra, and Kanta speakers, but they have been making open and closed back headphones since 2012. We currently use their Utopia phones as a reference here at TONE, and have just finished a review on the Stellias. Suffice to say, these are at the top of the headphone game. The new Celestee arrives on the market at a very approachable $990 and will be available mid-February.
Focal is always ahead of the game in the aesthetics department, producing speakers and headphones in unique and sophisticated colors, materials and finishes that are distinctively Focal – the French call it "savoir-faire," and the Celestees have it in abundance. Their choice of navy blue instead of a more traditional black or silver really sets the Celestee apart from the pack, feeling more like something from a top watchmaker. Interestingly enough, navy, copper and bronze have become all the rage in the watch world, and you need look no further than the current Rolex catalog to pick up on this trend. One look and you can definitely see that navy is the new black.
As with Utopia and Stellia, the materials used are first rate, with every detail receiving meticulous attention. The semi-aniline leather and microfiber headband, and leather ear pads makes for excellent comfort and soundproofing, so they will be effective at home or on the go. We are anxiously awaiting a pair for review, and will have more details as soon as they arrive.
You can find out more here:
https://www.focal.com/us/headphones/for-home/celestee
(images courtesy Focal)