RMAF: Day One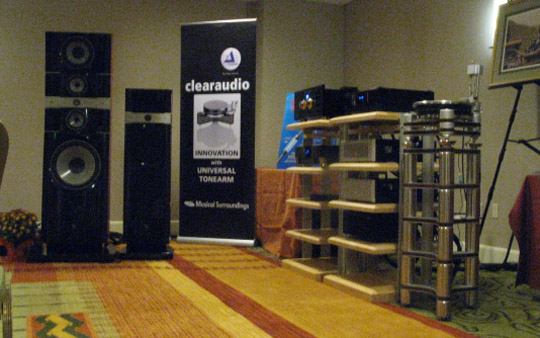 The Rocky Mountain Audio Fest got off to a great start in Denver today, with a very chilled out start time of noon, which was a benefit for exhibitors arriving from the East Coast and Europe.
The first stop on my agenda was the Audio Unlimited suite, with the Focal Grande Utopia EM's powered by MBL Gear and Running Springs new power line conditioner. Vinyl was spinning on the new Clearaudio Innovation table (watch for a full review in the next issue of TONEAudio) allowing the Grande Utopia's to put on a great show. So far, this looks to be one of the most exciting rooms at the show.
Next stop, the Naim press conference, where their new speaker the Ovator was revealed. More about this tomorrow, when I interview the speaker's designer.
You know I'm a panel lover, so I was very intrigued by the demo of the King's Audio Electrostatics. At $8,000 a pair the speaker was very impressive, with excellent bass for a full range electrostatic speaker.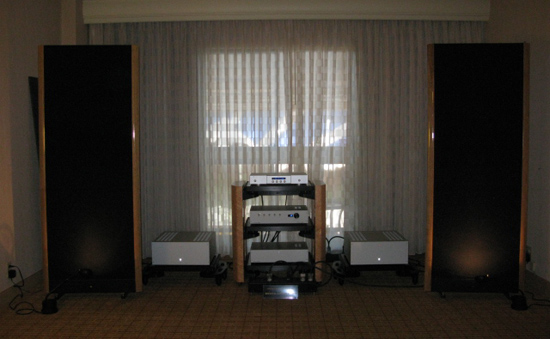 The rest of the day was spent catching up and exploring the layout of this year's show. More in depth tomorrow when we have a full day. Stay tuned!