Meridian Audio Opens First US Boutique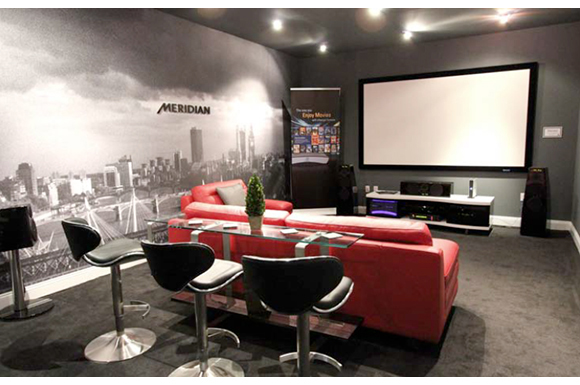 Meridian is pleased to announce the opening of its first boutique in the US, located in Fort Lauderdale, Florida, becoming the 14th boutique across the globe to provide a unique Meridian retail environment.
Meridian Fort Lauderdale will be marking the official opening with an exclusive invitation only event on November 29.  The Fort Lauderdale boutique will be a dedicated showcase for Meridian's stylish and innovative products, offering customers a full Meridian experience, including a state-of-the-art home theater setting. Award-winning products will be on display including the DSP Digital Active Loudspeakers, Meridian Reference Series and the Digital Media Systems.
The boutique is owned and operated by Nicholas Ehr and Tim Ralph. Childhood friends, the pair has been in business since 2003, operating in both residential custom installation as well as commercial IT industries. "Having been a Meridian partner for many years, we have great respect and admiration for the brand," said Ehr. "Once the boutiques started evolving, we knew that our area and expertise would be well-suited for the US expansion. We love selling the Meridian experience—it's something we have a personal passion for and this opportunity is perfect for us."
He continued: "From firsthand experience I am certain that the location of the boutique showroom is perfect for the type of products we offer here at Meridian Fort Lauderdale. We have already received a warm welcome from the other businesses within the area and look forward to developing opportunities with local partners, including Ferrari of Fort Lauderdale."
John Buchanan, Executive Vice President Sales and Marketing at Meridian, commented "We are very excited about the first US boutique and the continued growth of our global boutique programme. Nick and Tim are both very passionate about the brand and Meridian Fort Lauderdale will provide a great experience for customers."
ABOUT MERIDIAN FORT LAUDERDALE'S BOUTIQUE SHOWROOM ENVIRONMENT:
Bespoke design offers a quietly luxurious experience for customers. The boutique aims to showcase Britain's reputation for prestige and technical luxury – the DNA of Meridian Audio – with cutting edge design. This has been achieved through the selection of natural materials such as hard woods, leather and fabrics in combination with accents of technology being fine metals, architectural glass and lighting. Customers will be offered a unique retail environment, in a number of dedicated zones within the boutique:
• The Gallery: a dedicated retail area displaying the company's compact products and history.
• The Concierge Reception: an exclusive lounge where clients can discuss the finer details of their system and installation.
• The Meridian Experience: a theatre for technical demonstrations of class-leading home cinema products.