Ikeda Sound Labs now in the US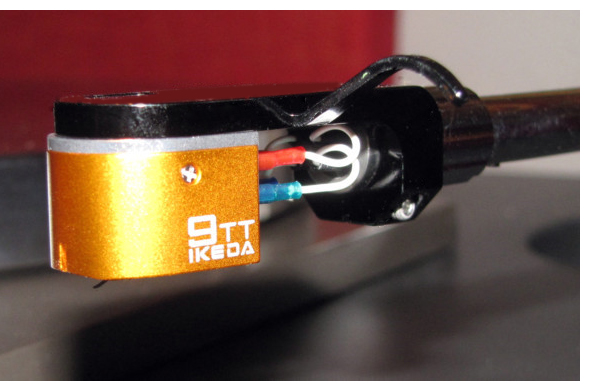 Beauty Of Sound, a new high-end shop located just outside of Albany, has become the exclusive U.S. Distributor for Ikeda Sound Labs analog products.
They just announced the release of the Ikeda 9TT, a low-output moving coil cartridge employing a duralumin pipe cantilever that exhibits very low resonance and coloration. The cartridge also features a line-contact stylus, permalloy core, low impedance coils, and strong neodymium magnet that renders a layered, three-dimensional sound. The 9TT is also available in a mono version.
Ikeda has also just introduced the flagship KAI low output moving coil. The cartridge is made by hand, one by one, using a single piece of aluminum alloy. The generator unit is made of titanium, the stylus is a micro-ridge profile which will trace the groove accurately into the super-high frequency range. It also features a boron cantilever, low impedance coils, ideally shaped magnet yoke, and a samarium-cobalt magnet for the generator.
The sound of these new products is in keeping with the legendary sound that Ikeda is known for. Pricing for the 9TT is $4,600; the KAI is $10,000.
Please visit the Beauty Of Sound website at-www.beautyofsound.com, or contact us at    wdemars@beautyofsound or 518-852-9183.
We will have a review in progress of the 9TT very soon…