KEF and Matrix Sound & Vision Present Fabrizio Sotti
KEF, the renowned manufacturer of innovative, reference-quality loudspeakers, will celebrate its participation in the New York Audio Show 2013 by hosting a special evening with lauded Italian jazz guitarist and music producer/songwriter Fabrizio Sotti on Friday, April 12.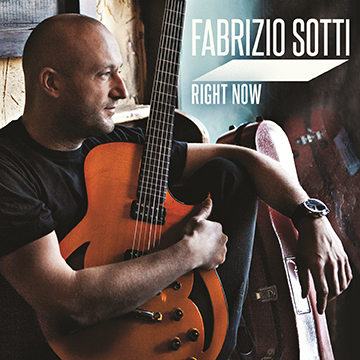 Sponsored by New York-based Matrix Sound & Vision, the event featuring Sotti will be held from 9-10 p.m. ET at the New York Palace Hotel in Hubbard II Room.
Sotti, who has collaborated with an impressive range of artists from all genres, including Cassandra Wilson, Q-Tip, the late Whitney Houston and many others, will treat attendees with a special free performance to celebrate the upcoming release of Right Now, Sotti's latest album which was mixed and mastered using KEF's LS50 Mini Monitor Loudspeakers.
During the evening presented by KEF and Matrix Sound & Vision, Sotti will bring together musicians from around the world to treat attendees to a sampling of new tracks from Right Now and other works. Shareese Ballard, better known as Res, will accompany Sotti with her beautiful combination of soul, rock and Indie pop vocals. Also performing alongside Sotti will be accomplished bassist Tony Grey and internationally renowned drummer Francisco Mela.
The LS50s helped Sotti and an exciting and unexpected ensemble of guest on Right Now deliver a truly unique mix of original songs and covers of timeless classic songs, like an interpretation of "The Wall" featuring Ice-T, M-1 of Dead Prez and Res.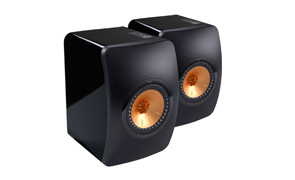 To attend the event, which will include an open bar, show attendees must stop by the KEF suite (No. 926) at the show to pick up a free pass. There, attendees will have the luxury of experiencing first-hand how the LS50 delivers a rich, multi-dimensional soundstage for the ultimate studio experience—even in the smallest of spaces.
KEF will also present attendees to the New York Audio Show with the opportunity to demo the new X300A, a premium powered loudspeaker system developed to offer the highest resolution digital music reproduction from a PC/MAC desktop or laptop computer via distortion-free USB input, as well as the legendary KEF Reference 207/2 and KEF R Series.  You can read the world's first review of the X300A here.
For more information on KEF, please visit http://www.kef.com.