The Naim SuperNait 3
Nearly every audio manufacturer make a few products that take advantage of all their core competencies, and offer so much value, they become legendary. Naim's Nait integrated amplifier now the SuperNait 3 is the perfect example of this philosophy.
At $5,699 this amplifier delivers 80 Watts per channel, and borrows heavily from Naim's expertise in their flagship line, costing much more. Even though there has been a recent price hike from $4,995 when we reviewed it a year ago, to $5,699 now, this amplifier is still one of the best values going.
With an integrated MM phono section, this is the perfect amplifier for anyone craving a system with high performance, yet low box count. Add a turntable, streaming DAC, and your favorite speakers to make it a party. The MM phono is more than competent enough for vinyl enthusiasts with a table/cartridge combo in the $500 – $3,000 range.
The amplifier offers RCA and Naim connector specific inputs, the ability to biamp with another power amplifier, and offers an input for an external power supply. This is truly the key to the SuperNait 3. We've owned and reviewed every version, and while they are all fantastic performers out of the box, the performance jump from an external supply is not subtle. Especially if you have current hungry speakers, or really like the volume level up high.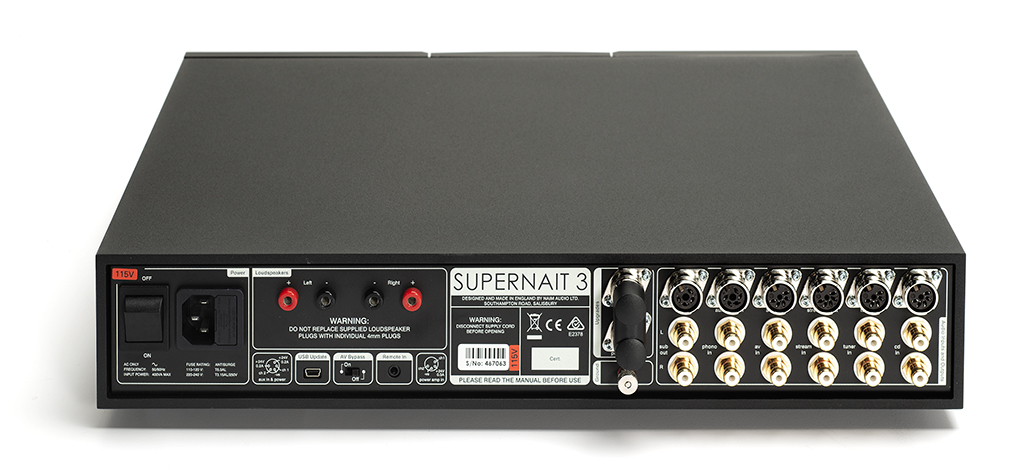 The sleek, spartan, green and black Naim look is a modern take on the aesthetic that goes to the company's beginning. A rack full of current and vintage Naim always goes together swimmingly.
There's an in-depth review here, if you are so inclined, but if you're just doing some quick recon, put this one on your list. We bought the review sample, and gave it an Exceptional Value Award for 2021. If you don't have a great set of speakers yet, most Naim dealers can hook you up with a great pair of Focal speakers to go with. We had fantastic luck with the Sopra no.1s and the Kanta no.2 and no.3