We visit YG Acoustics – Impressive!
May 4, 2009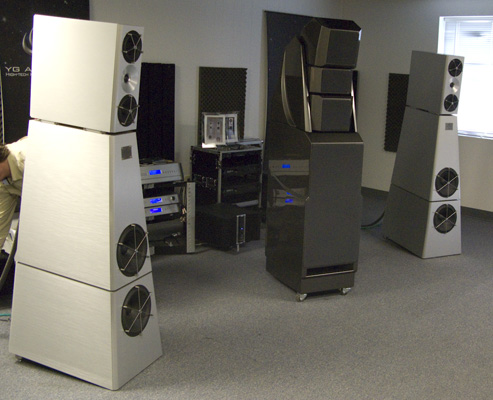 Last weekend I had the opportunity to visit the YG acoustics factory in Denver, Colorado.  For those of you not familiar with YG, they have been running a series of ads in Stereophile and a few other hifi magazines with the headline "The Worlds Greatest Speakers."  It's a bold claim, but after two days of listening and watching them build speakers, I'd easily say that they are worthy of a spot in the top five.
Just to clarify, I'll go as far as to say their Anat Reference 2 Professional is at the top of my top five list, but we all have our personal favorite and I have not been able to spend time with the Grand Utopia from JM/Focal yet.  So I'm happy to add YG to the list of world class contenders.
Watch for an upcoming review and interview soon.  And if you are shopping for the ultimate destination in speakers, I suggest adding YG Acoustics to your audition list.