Rick Carr Benefit
May 4, 2009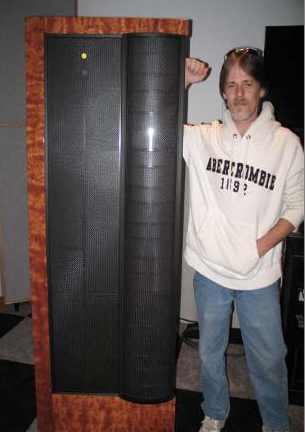 You probably don't know Rick Carr…  But he could use a little help.
An employee at the MartinLogan speaker company, Rick has been recently diagnosed with small intestinal cancer.  Unfortunately, he's in stage IV and his prognosis is that this is "treatable but not cureable" and the doctors are giving him about two years to live.
MartinLogan has donated some speakers that you can buy a $20 ticket to win.  If you are interested, please go to http://www.rickcarrbenefit.com and buy a ticket and a chance to win a pair of MartinLogan Purity speakers or a Depth i subwoofer. (2 pairs of Purities and 2 Depth i's will be given away)
Even if you don't need speakers, and can spare the cost of a CD this week, we at TONE join with Rick's family to ask for your help.  Anything you can do will be greatly appreciated.
Thank you.