The Large and Small of Cedia
September 6, 2008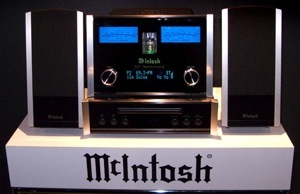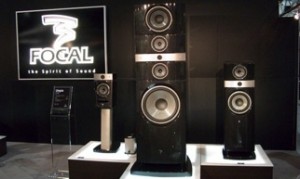 Just got back from the CEDIA show in Denver and back at my desk.
In addition to seeing all of the people in the industry that we work with on a regular, there was some fun stuff to see as well. While this show does not provide the listening environment that CES or RMAF does, everything is in one place, so it is very easy to navigate.
Here are two products that really caught my eye, the new compact system from McIntosh and the Utopia Be from JM Labs/Focal. All that Mac needs is a handle! It's a serious compact though, with the internals from their 301 player and 75wpc of discrete power, no class-D here!
The new Utopia flagship speaker will come in at about $175 K and will debut for all of us to hear at the RMAF in Denver, beginning of October. It will be in the Audio Unlimited suite matched with a stellar system, so make sure you see this one if attending the show.