NOS – New Old Stash
August 11, 2013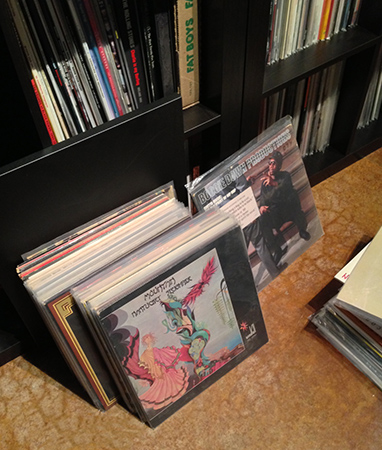 I don't know what your listening habits are…
While cleaning my office/studio/listening room, I found a cache of unopened and hence, unplayed records.  It gave me pause for a second, perusing through the stack, thinking that I was not only feeling nostalgic on this particular day of record shopping, but pretty lucky as well. A little bit of old school hip hop, some classic jazz and some major heaviness from the 60s. I even found a few vintage MoFi's lurking in the pile.  Where were they when I was thinking of listening to them?
I realize that we all find our joy in a different place.  Some enjoy being completist collectors, some enjoy searching rarities, while others just dig hanging out in a record store and smelling the vinyl.
But I suggest that for a day or two (maybe even longer) you step back and enjoy the collection you've already acquired.  I'll bet that you too have some hidden treasure!
-Jeff Dorgay