New Website is Done!
June 2, 2008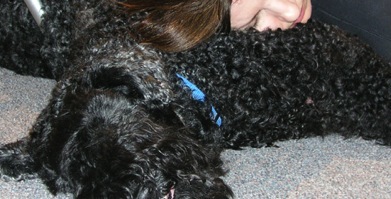 And that's how I found them, asleep in the office.
After a grueling week of finishing the new website, I found our chief designer asleep in her office with the company mascot.
But it's done!
The new site has some new features that we hope you will find compelling. Now, along with every cover, there is a complete table of contents that you can open up for every issue. We've added more music and links for you to purchase said music.
And we have more goodies coming later this summer, so stay tuned and thanks for reading!