New from ZU, booya!
March 10, 2009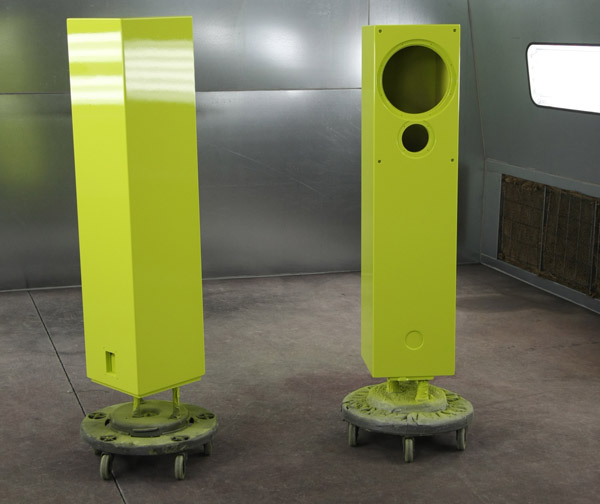 Adam Decaria from Zu Audio shared a picture of my new Zu Essence speakers with me this morning, straight from the paint booth.  Their master craftsmen went above and beyond the call of duty to paint mine in Golf Yellow, the classic BMW 2002Tii color.  For those of you that don't know me, it's one of my favorite colors in the world!  
Needless to say, these babies will make a real statement in my living room…
The great news is that these sound as good as they look and only take up a 12 x 12 inch footprint in your room.  With 97db sensitivity, you can drive em with anything and they sound particularly yummy with your favorite low powered tube amplifier.
For more info, go to:
http://www.zuaudio.com/loudspeakers/essence.html
Review forthcoming.