KEF LS 50s
December 1, 2012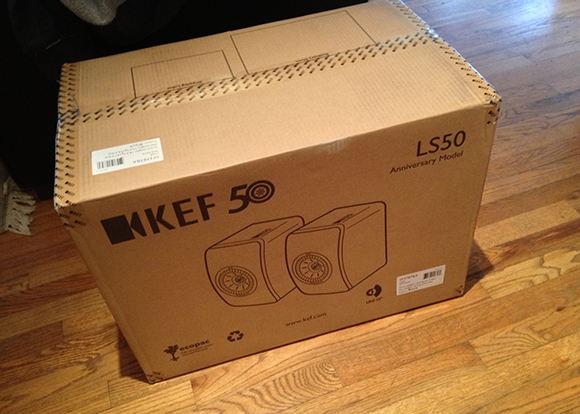 After a productive visit to the KEF factory in the UK last month, our review pair of their latest masterpiece, the LS-50s has arrived.
The review will be interesting, though somewhat of a formality as they are staying.  Our art director has requested an upgrade for her office system.  And you thought women didn't care about great sound!  Ha.
Watch for a full review in our Macro section.