How about Record Store Month?
April 20, 2013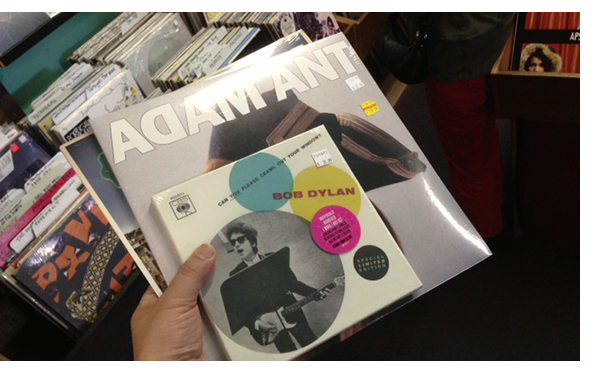 Seriously, how about it?
With so many vinyl enthusiasts, new and old excited about this event, Record Store Day is growing to the point where it's becoming more exclusive than inclusive.  Here in Portland, Oregon, my favorite record store owner, Terry Currier, of Music Millennium told me that "the line around the building started at 10 last night."
A few other stores I know echoed the same sentiment, receiving so many titles that they got two or three copies of that could have easily sold a 100 copies, possibly more. Another store owner, preferring to remain anonymous, was a bit more bleak. "The limited edition model worked better when people weren't aware of vinyl – it helped to build enthusiasm.  Now that the demand is there, customers go away from the store crabby when they can't get the RSD goodies."
So how about it Record Companies?  While you might lose a buck or two, making a few less RSD collectibles, you'd make a lot more money and achieve a lot more good will if those of us that actually listen to the records we purchase could get our hands on it.  Maybe compromise with Record Store Week? It appears the demand is there.