Hanging out at the BBC!
July 21, 2009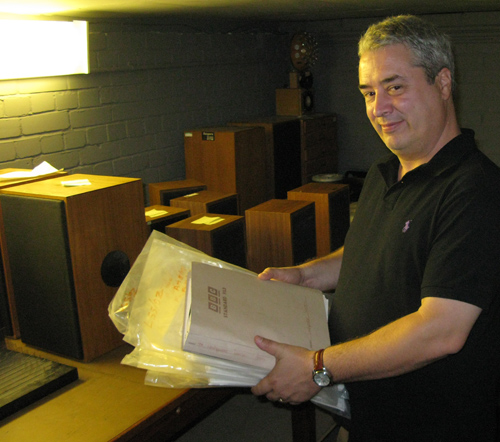 Yesterday, Alan Shaw of Harbeth Speakers took me to the BBC research centre at Kingswood Warren.  Just outside London, this quiet location is where many significant developments in the world of audio, TV and radio were produced, not the least of which, the legendary BBC monitors like the LS3/5a…
Here you see me in my best spokesmodel pose, holding a large pile of research and measurements that were done on the LS3/5a and other speakers in the range, complete with the engineers notes, photos and measurements.  I even got to see the first LS3/5a prototype!
Very cool stuff and a lot of history here….