Enjoying the Apple iPad
April 4, 2010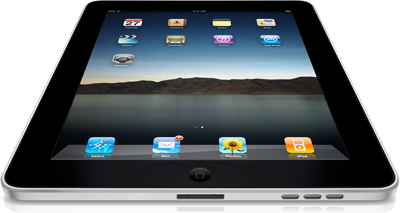 While I've barely slept in the last 36 since the iPad arrived, we've all been putting it through its paces.
So far, it's a winner. While it may be a laptop substitute for some, I think this device (like other Apple products before it) will define a new category of electronics. Read the full review below in the Spotlight section and let us know what you think.
The Wi-Fi only models, available in 16-64gb capacity are on most retailers shelves right now. Even if you aren't buying today, you should stop by and check one out. But it might be tough to resist once it's in your hot little hands. 3G models (requiring a seperate data plan, $30/month) will be available later in the month.