ARC SE Models Arrive!
February 29, 2012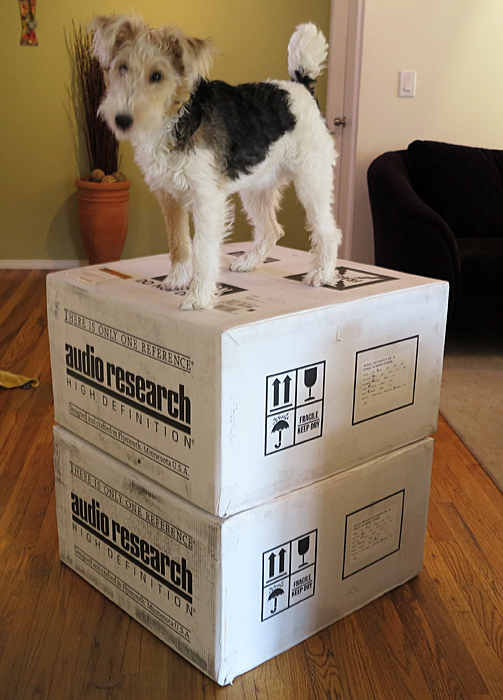 The new SE version of the spectacular REF 5 preamplifier and REF Phono 2 have just arrived and our mascot is enjoying them even before they are out of the box.
According to ARC, both models have larger, improved power supplies, along with some internal parts upgrades as well.  Both of these units benefit from what ARC learned developing their 40th Anniversary preamplifier.  Reviews will be in process as soon as we can get the pup down.