A new headphone botique in Portland!
October 20, 2009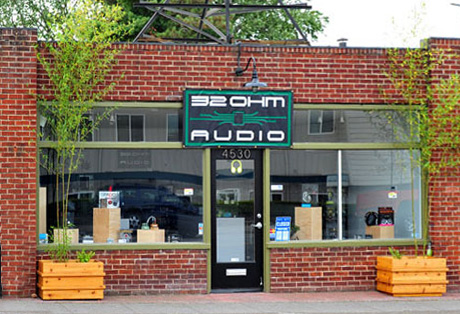 There's a new way to buy headphones, headphone amplifiers and associated components. The first of it's type in the US if not the world, is right here in Portland, in the stylish Hawthorne District. ALO Audio owner Ken Ball has opened a super cool store with walls of iPods, full of music, where you can audition every major headphone there is, in both stock form and hot rodded models that have been refitted with his own cables. If you've followed our "Headphone Planet" column, you know we at TONEAudio are very fond of ALO's creations.
We'll have a full feature soon in our "Dealers that make a difference" column in a future issue of TONEAudio Magazine.
But for now, if you need anything headphone related, we highly recommend visiting 32 Ohm Audio.