Wadia Intuition Power DAC
A Great Glimpse of the Future
By Jeff Dorgay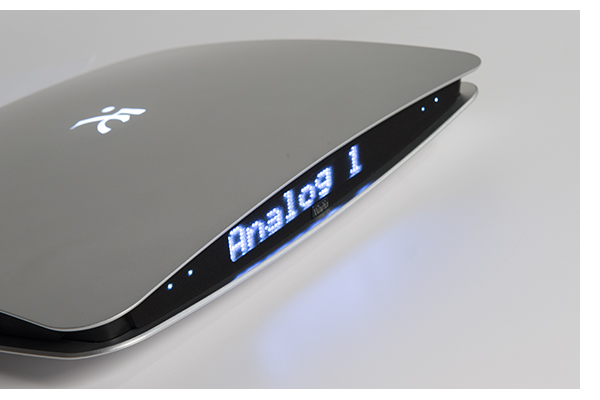 Thankfully, using the words "lifestyle" and "high fidelity" in the same sentence no longer makes you want to run for cover or the shower.
Great gear has been slowly getting more stylish: in part to attract the luxury goods consumer, and perhaps just because it's cool.  Historically, big, clunky boxes have been banished from the main living space in all but the most tolerant of homes, so it's wonderful to see manufacturers making products that are as enticing visually as they are sonically.
While Danish manufacturer Bang & Olufsen is certainly the pioneer of making audio products with a visual flair, it hasn't been until just recently, when Devialet hit the scene with their D-Premier, that cutting edge audio performance is combined with sleek packaging.  It makes perfect sense that this fusion of style and performance would come from Europe, where living space tends to be at more of a premium.  Not as many of our European neighbors have the luxury of dedicated man caves.
Now Wadia, part of the Fine Sounds group, joins the party with the Intuition, and it's a brilliant first effort.  A truly global product, the Intuition is designed and built in Italy.  Where the Devialet is square in form, the Intuition is softer in shape, looking much like an Apple MacBook Pro: inflated slightly, melted, and bent over a curved form.  Available in matte silver and black it was by far the most exciting product at this year's Consumer Electronics Show.  And the matte silver version, reviewed here, looks particularly Mac-like.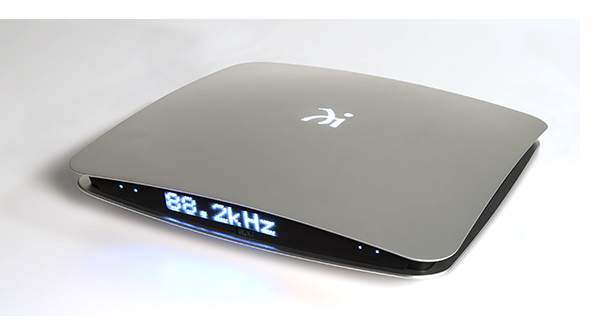 Power to spare
With 350 watts per channel at your fingertips (into 4 ohms, 190 WPC into 8) the Intuition can effortlessly drive anything.  It's amazing how far switching amplification has come in the last few years, but the current design in the Wadia is fantastic, they refer to it as "Class D-Plus."  Gone is the tinge of harshness and flat soundstage that used to plague these designs.
Because the current requirements from this type of design are very low, it's easy to leave the Intuition on 24/7.  After a few days of continuous play, the Intuition opens up tremendously.  Interestingly, the Intuition is nowhere near as sensitive to speaker loads as the Class D amplifiers we've sampled.  Switching between Magnepans, electrostatic speakers and a plethora of cone speakers proves effortless.
Following Wadia's John Schaffer's suggestion, attention to power line conditioning and an upgraded power cord takes the Intuition to another level of performance entirely.  In this case, the Intuition is much like equipment with tubes under the hood, and once I install the Running Springs Dmitri and a Mongoose power cord, I'm rewarded with a dramatic increase in soundstage width, and a smoother high end as well.
Putting the pedal to the floor with a 45 r.p.m. single of AC/DC's "For Those About to Rock (We Salute You)" with the Intuition replaces about $200,000 worth of gear in my main system, driving the GamuT S9s.  The S9s go down to 18 Hz and reproduce the cannon shots at the end of the track with tons of weight and punch.  The Intuition proves equally adept with the cannon shots at the end of the Telarc 1812 Overture LP.  Having exhausted my repertoire of cannon shots, it's time to venture into a wider range of music.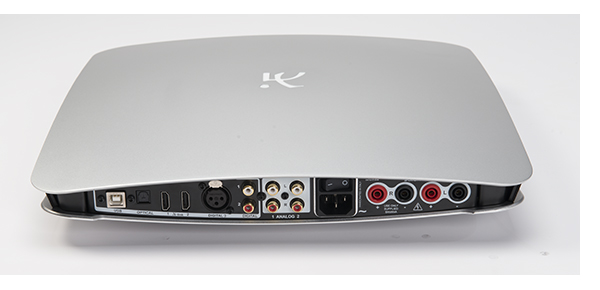 Great everywhere
Jumping in the wayback machine for a cursory listen of Neu!'s Neu!2 is fantastic; this ethereal electronic piece is properly rendered larger than life, with analog synthesizer bits, random drumming and tape-looped moans orbiting around my KEF Blades.  Granted, this won't tell you anything about timbre, or tonal accuracy – this piece needs to sound grandiose in execution, and the Intuition nails it.
Ditto on the subtle reproduction of acoustic instruments.  The atonal piano riffs in David Bowie's classic "Aladdin Sane" explode from between the speakers, with killer attack and expansive delay, fading into nothing ever so gently as the driving bass line stays perfectly intact.
The "Shelly Manne" track from The Charlie Watts/Jim Keltner Project further reveals the lightning speed the Intuition possesses.  Both of these master drummers interacting over a major bass line is phenomenal and reproduced with ease.  Anyone judging a system on PRAT (pace, rhythm and timing) will be in heaven.  More traditional, yet equally intriguing, is Kenny Burrell's Soulero. The Intuition's ability to keep all four musicians distinctly placed in the listening space is fantastic.
Nuance is the key with the Intuition.  Forget what you think you know about switching amplification – this baby is smooth and grain free.  After moving the Intuition out of the studio and into my new listening room in the house with a pair of KEF LS-50s, I am amazed at how easy it is to lapse into a groove with this combination, at times fooled into thinking perhaps I'm listening to the big system after all.  The overall musicality of the Intuition is impossible to ignore and tough to beat.
A magic DAC indeed
The Intuition has seven digital inputs, so it can become the center of your musical universe with ease.  Two line-level analog inputs are available as well, so those wanting to add a turntable, or other source with RCA outputs can do so, but be aware that the Intuition does convert the analog sources to high-resolution digital information and then processes everything in the digital domain.
Utilizing an SME 10 turntable and Sumiko Palo Santos cartridge, via the Audio Research REF Phono 2 phonostage, provides an excellent addition to the system, with barely any loss of spatial qualities and nuance, robbing analog of its charm.  Hard core analog purists may not want to roll this way, but considering the Intuition's design ethos, this may be not the droid for you, should you want a pure analog experience anyway.  All but the most maniacal vinyl lovers will appreciate the analog inputs and the ability to enjoy this part of their music selection with the Intuition, should they so desire.
Schaffer also makes it a point to mention that the Intuition on many levels is "the latest generation DAC from Wadia," incorporating everything they've done, up to and including their prestigious 9 series.  After having used both the 581 and 781 as reference players for years, we notice the resemblance instantly.  Bass is solid, tuneful and well controlled, with dynamics to match – amazing actually, in such a compact package.
Part of this continued innovation is the use of Wadia's patented Digimaster algorithm, controlling level in the digital domain, and the Intuition features the latiest iteration.  Coax and AES inputs accommodate 24 bit/192 khz signals, with the USB input having 32bit/384khz and native DSD capability.  Wadia chose to forgo galvanic isolation with the Intuition, claiming better analog signal integrity, and the results certainly speak for themselves – this is one of the most natural sounding DACs we've encountered.
All of the sources at our disposal perform flawlessly, and the optical input's performance is incredibly good, interfacing with the Meridian MS200 better than any other DAC at our disposal, including the dCS Vivaldi.  Impressive indeed.  We have not had the chance to fully exploit the 32/384 or DSD capabilities at this early date, but expect a follow-up on the TONEAudio website in the next 60 days.  As more mainstream material becomes available in the DSD world, we'll be listening further.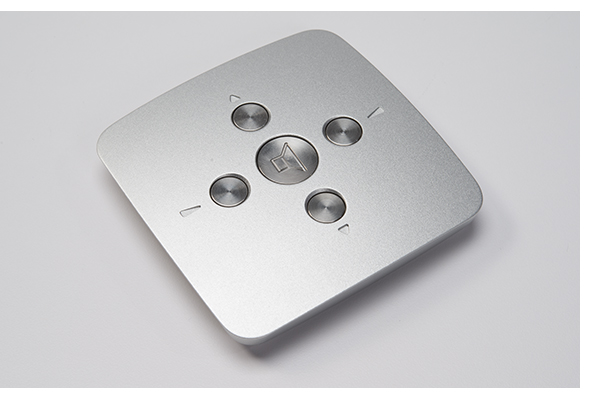 Could be more intuitive
I love the sound and functionality of the Intuition, though it does take a little bit of getting used to.  Kudos to Wadia's design team for making the display large enough to be easily seen from across the room; however the super stylish remote is another story.  Shaped exactly like the Intuition but bite sized, it features five buttons, with a larger button in the middle, sporting an engraved speaker symbol, which mutes the Intuition.  The top and bottom buttons select inputs, while the left and right buttons control volume, as they do on Wadia digital players.  You can determine top from bottom on this symmetrical remote by searching for the IR transmitter – that's the top.
Legacy Wadia owners should feel right at home, but for the rest of us, this is highly cryptic.  Certainly not an epic fail, but something that should be considered for future versions of the Intuition, and perhaps other devices in the Intuition family that are no doubt on the horizon.  Schaffer maintains a poker face when I ask him about a matching Wadia transport to accompany the Intuition, but the pair of WadiaLink I2S inputs on the rear panel suggests something is indeed in the works.
Easily integrated
Very minor nits aside, the rest of the Intuition is as user friendly as an iPod, and this device is clearly what the world needs more of.  Steve Jobs once said at the Macworld Expo that "technology has to be as easy to use as putting a bagel in a toaster," and I believe that extends to high-end audio.  Geeking out is fun for some of us but off-putting to most – and why miss out on enjoying great music in your home because you don't want a rack full of square boxes connected by various lengths of garden hose?
After living with the Intuition for a while and sharing it with a few friends in their homes, it's clear that Wadia has hit a home run, creating a product that should fly off the dealers' shelves at an MSRP of $7,500.
The Intuition plays music at such a high degree of realism, it is the perfect building block for a system of any stature.  Whether you choose to pair it up with speakers costing $1,500 or $100,000 (and of course, anywhere in between), you will be amazed at the resulting sound quality.
Thanks to the small 15 x 15 inch footprint, and its ability to run cool, the Intuition will be comfortable anywhere in your home, but I suggest putting its sexy shape in a prominent place where it can become a conversation piece.  And a subtle nudge to the rest of the hifi industry: can we have more of this?  It's definitely where we need to be headed.  Job well done, Wadia.
The Wadia Intuition
MSRP:  $7,500
Peripherals
| | |
| --- | --- |
| Analog Source | SME 10 Turntable w/Sumiko Palo Santos Cartridge |
| Digital Source | Meridian Control 15, and MS200, Aurender S10 |
| Phonostage | Audio Research REF Phono 2SE |
| Speakers | Sonus faber Guarneri Evolution,GamuT S9, KEF Blade, KEF LS-50 |
| Cables | Cardas Clear |
| Power | Running Springs Dmitri PLC, Mongoose Power Cord |
| Accessories | Furutech DeMag, DeStat, GIK acoustic treatments |