Koetsu Urushi Sky Blue
Three of my favorite things come in bright blue: Smurfs, rare Porsche 911's (only a few came from the factory in Mexico Blue), and Koetsu's Urushi Sky Blue phono cartridge. To most audiophiles, Koetsu summons up a vision of analog exotica that defies definition and affordability. Produced by hand and in small quantities, these Japanese beauties are the stuff of waiting lists and privilege, with the cost of top models inching towards $20,000. But you don't have to drop five figures to get a substantial helping of what Koetsu offers.
Every Koetsu cartridge features hand-wound coils and hand-carved bodies from various woods and stone, which determine the ultimate tonality of each model. Various models use different wire for coil windings, and alternate magnet materials give each a unique sound. The lacquer finishes even impact the final result. Here, the Urushi Sky Blue utilizes a rosewood body with Samarium-Cobalt magnets and a set of silver-plated coils. Packaged in a simple but elegant wooden box, it runs $4,300.
Tech Basics and Setup
The Sky Blue is a low-compliance cartridge (5 x 10-6 cm/dyne) that works best in higher-mass arms. I achieved very distinctive results in two tonearm/turntable combinations at my disposal. The Avid Acutus Reference SP/SME V offered better dynamics and more weight, with the cartridge exhibiting tremendous low-level detail thanks to the nonexistent level of mechanical noise. The Rega P9 proved completely different, with plenty of pace and inner detail, but somewhat less definition and a mellower lower register. Warmth definitely crept in, but at the expense of resolution. Overall, very pleasing, but this cartridge changes its character depending on the platform on which it is mounted—and more drastically than others that I've tried.
Suggested tracking force is listed at 1.8 – 2.2 grams and, true to form, I found optimal tracking to be just slightly past 1.9 grams. It's worth noting that this cartridge is relatively easy to set up and not as sensitive as some with regards to ultra-fine adjustment. And it still gave a great showing slightly off the optimum setup point. Output is a low, but not unreasonable .4mv, so it should be compatible with most high-gain phono preamplifiers (about 60db and up). I preferred 200 ohm loading with the ARC REF 2 Phono, with 500 ohms a bit dark. I experienced similar results using the AVID Pulsare phonostage.
Chameleon-Like
Balance and delicacy are the Sky Blue's key qualities. At first listen, it's easy to dismiss the Urushi as slightly soft, but it doesn't take long to realize that you are hearing tonal gradations, often more subtly than ever before. Most of my Koetsu experience has come with friends' SME 20 and 30 tables. I admit that I was somewhat taken aback when fitting it to the AVID Acutus Reference SP. The presentation was transformed, replete with a full measure of nuance (this, I was used to) but with an extra level of dynamics (this, I was not).
Moving through various music food groups with familiar material again revealed a level of fine detail without being too forward or harsh. My personal bias tends to favor just about anything that is ever so slightly on the warm side of neutral. Warm, slow, and syrupy gets boring, especially on a high-resolution system. But let's face it: Most records boast less-than-phenomenal sonics, which is why you need more than one table/arm cartridge setup.
However, because most records are less than perfect, the Koetsu makes a fantastic daily driver. Although I have a couple of cartridges that have more ultimate resolution and are incredible with ideal recordings, I can't play the first Boston album with either of them. "Foreplay/Long Time" sounds awesome when played on the Koetsu, and this is a true test of a cartridge's merit.  Throw some of your worst-sounding records at a phono cartridge to see what it's made of, I say. Patricia Barber sounds great on just about any analog setup, but who cares? And even if you are a classical music lover, chances are you've got a pile of recordings that are far from perfect. The Sky Blue's slightly rich character goes a long way at making mid-80s DG recordings more palatable.
On the pop front, listening to Yim Yames' Tribute to… was a treat. It's exactly the kind of music with which this cartridge excels. Yames' vocals and mandolin balance perfectly, and with an added bit of ambience lost on a few lesser cartridges, the overall presentation was extremely realistic and made me feel as if I were sitting in an empty theater, tenth-row center. The banjo performance on the cover George Harrison's "Love You To" was sublime; the hauntingly realistic level of three-dimensionality the Koetsu brought forth stunned me. I had the same experience with the recent Jung Trio album on Groove Note. Piano and violin were rendered with an extra fine layer of detail; I've never heard a more natural rendition of a violin in my system.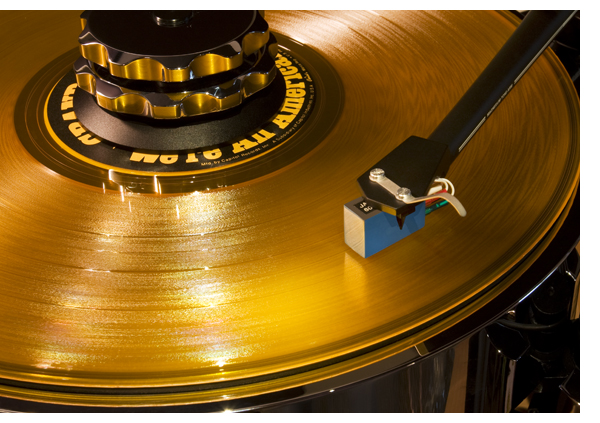 Like Sleeping on 1500-Thread-Count Sheets
If you've slept on ultra-high thread-count sheets, you know how the bedding just seems to disappear as you sink into the bed and makes it that much easier to relax. That's what the Sky Blue does with music. The tonal gradations are so smooth, and combined with a high ability to unravel dense recordings, it's easy to stop thinking about gear.
To achieve this experience, cue up Shriekback's "The Reptiles and I" from Big Night Music. While the lead vocal is airy and over processed, it goes flat without a healthy dose of resolution on tap. At the same time, synthesizers and bongos float out of phase with no specific location before disappearing into the room boundaries. None of this magic was present on the digital version of the album, even when played through my dCS Paganini stack.
MoFi's recent release of Linda Rondstadt's Simple Dreams revealed similar results. It's a fairly dense recording, with an incredibly wide soundstage and various instrument tracks judiciously sprinkled in the mix. For those craving "pinpoint imaging" in their stereo system, the song should satisfy even the fussiest audiophile. It's one of those tracks where you go from hearing Ronstadt breathe at the outset before her voice swells, producing an immersive experience that will have you searching for non-existent surround-sound speakers.
Many Koetsu owners comment on the cartridges' ability to minimize surface noise. Perhaps this is due to Koetsu's unique stylus profile that rides the groove in a slightly different spot, yet it was definitely something I noticed with records that are known to be on the noisy side. Minimal clicks and pops seemed to possess a similar intensity, but low-level groove noise was lower overall.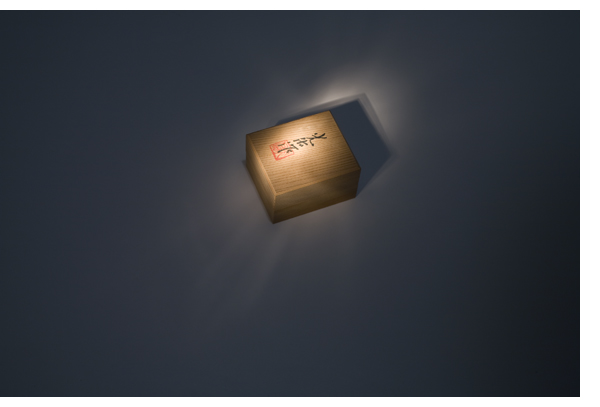 Comparison and Conclusion
If the Sky Blue has a weakness, it's the slight softening of leading transients. The cannon shots in AC/DC's "For Those About to Rock (We Salute You) didn't quite have the punch that they had with the Lyra Skala. Still, the slightly thin tonal balance of Bon Scott's voice on "Night Prowler" had a little extra body, a welcome benefit. So remember: What the analog gods give, they also take away.  However, this cartridge did such a great job with everything else, I rarely gave the slight loss of ultimate dynamics a second thought. Detail fanatics may not find this shortcoming acceptable, but again, it depends on your taste, system, and recordings.  Think of the Lyra Skala (another one of my favorites) as a Stratocaster and the Koetsu Urushi Sky Blue as a Les Paul Custom. And the Koetsu Rosewood Signature Platinum is somewhere in between, but that's another review.
Koetsu cartridges are usually somewhat tough to find, but Acoustic Sounds carries a larger stock than anyone in the States. If you decide you need one of these exquisite transducers, give the Kansas-based company a call sooner rather than later. Otherwise, the wait for restock may prove unbearable.  And once you get your hands on one, you'll see why these special cartridges have such a dedicated following.  – Jeff Dorgay
The Koetsu Urushi Sky Blue Cartridge
MSRP: $4,300
Yay: Luscious presentation, low surface noise, easy set up
Nay: Slight lack of ultimate dynamics
OK: Expensive, but not outrageously priced
Peripherals
| | |
| --- | --- |
| Amplification | Burmester 011 preamplifier 911 mk. 3 power amplifier |
| Phono Preamp | ARC REF 2 Phono    AVID Pulsare |
| Speakers | 'GamuT S9" |
| Cable | Cardas Clear |
| Power | Running Springs Dmitri and Maxim    Mongoose and HZ cords |
| Accessories | Furutech DeMag    Loricraft PRC-3 Record Cleaning System    MoFi Cleaning fluids |