Wireworld Launches New, Updated Webiste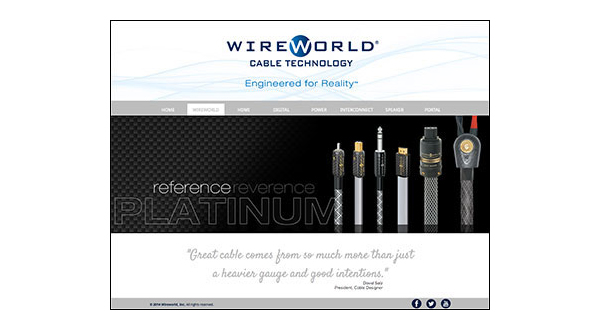 Wireworld has just finished work on a complete site overhaul, showcasing their products in a much more informative, graphic rich environment than ever before.
The new site has plenty of product and company info, making it easier to find out more about their products, and their creator, David Salz. Links to their social media portal and YouTube are now available to further expand the Wireworld experience
Stop by www.wireworldcable.com and explore!