Pro-Ject Audio Adds Balanced Option…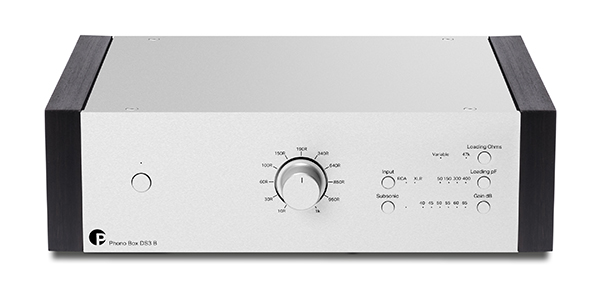 We really loved the Pro-Ject DS2 phonostage. All solid state, multiple gain and loading options. Great sound, killer price. Now it's better.
Pro-Ject has just announced their new DS3B, for balanced. With all the circuitry re-designed, and a fully balanced circuit, this award winning phonostage is even better. A fully balanced output stage makes it that much easier to have the turntable on the other side of the room, closer to your record collection, and further away from the speakers. That's a win all the way. And…The DS3B features full discrete circuitry, no op amps!
Intro price is 599 Euros, so probably about $699 US. Check your Pro-Ject dealer for final pricing. Silver and Black front face plates available, along with three choices for end caps: black, cherry, and walnut.
Look for a review in the very near future.