Power Two Amplifier from Alluxity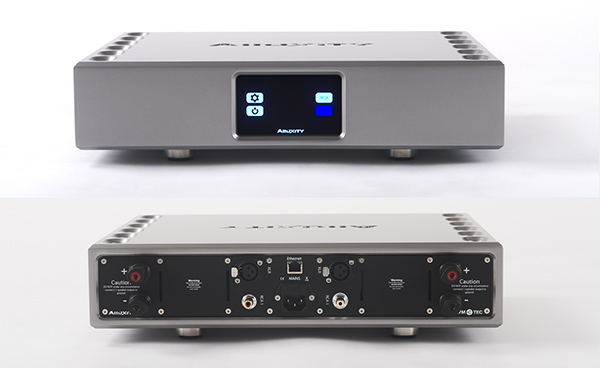 Alexander Vitus-Mogensen (son of Hans-Ole Vitus) has just introduced his latest creation from Alluxity – the Power Two.
Slightly lower in cost, and power, at $7,800 (vs. $10,600) from the Power One, the 200 watt per channel power amplifier (400w/channel into 4 ohms) makes for an attractive and powerful match to their Pre One or Pre Two preamplifiers. The Alluxity product all shares a high performance, yet slim, understated Scandinavian look. They are available in black, white, silver, and titanium orange, with custom colors available on request and at higher cost.
You can find out more at www.alluxity.com,
or
Their US Distributor, Monarch Systems LTD.
www.monarch-systems.com