New Premium Integrated Amp from Technics…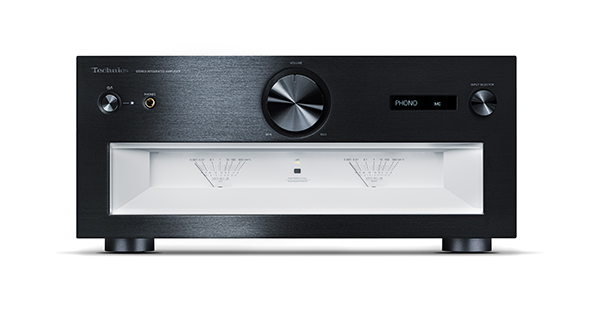 Building on the success they've achieved in the high end audio market over the last six years, Technics brings a new integrated amplifier, with some exciting new digital technology.
The SU-R1000 takes advantages of advances in power supply, output stage and overall amplifier design. It even features digital phono EQ in the phono stage. The stark, handsome front panel achieves a minimalist design ethos, with merely a volume control, input selector, power switch and headphone jack.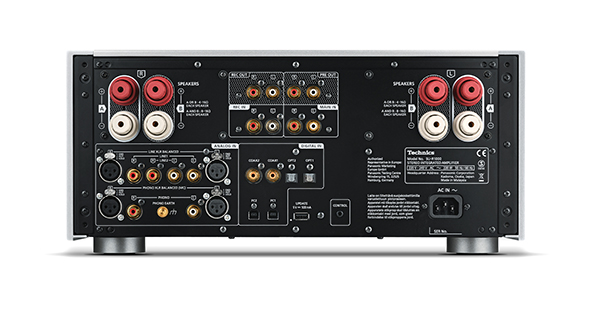 It features two sets of speaker outputs, and while no mention of power output was made in the press release, the front panel power meters illustrate 100 watts as the 0dB point, suggesting power somewhere around 100 watts per channel. In addition to the new, sophisticated phono stage, there is also an onboard DAC, with optical, Coax, and USB inputs. There are two RCA line level inputs, and one balanced XLR, as well as a standard RCA phono input and a balanced XLR/MC input.
Suggested retail has been hinted at just under $10k, but we will announce a final figure when it becomes available.