Monster integrated from McIntosh – the MA12000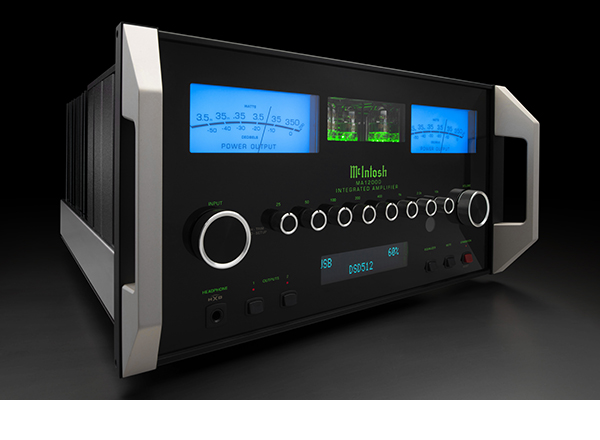 Today, McIntosh announces their mighty MA12000 integrated amplifier. The MSRP is $14,000, and if you've got a shelf capable of holding it, this looks to be a fantastic product.
Blazing a trail started with the MA252, and MA352, the MA12000 offers a full set of the features you've come to enjoy from McIntosh. The giant, blue power meters, a front panel window showing off the preamplifier tubes, a headphone output, tone controls, and enough connectivity for every device you can imagine.
The MA12000 is analog ready, with MM and MC phono inputs, and digital ready, with all of the major connections, as well as being Roon certified. Thanks to the plug-in DA2 audio module, it is ready for any future digital developments.
Best of all, the MA12000 produces 350 watts per channel, so you can pair it with whatever speakers you prefer.
These will be available soon, but McIntosh dealers are taking orders now. That will give you a little bit of extra gym time before it arrives! (it weighs in at just over 100 pounds…)