McIntosh Labs announces the C22 MK V preamplifier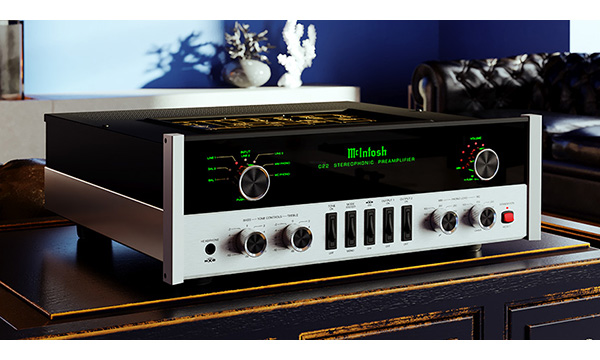 McIntosh first introduced the C22 preamplifier in 1963 and it's been a top seller ever since.
The combination of subtle styling, a plethora of inputs, and high performance, have made the C22 a true definition of the phrase "control preamplifier." It was ahead of its time with two turntable inputs. Now, with the Mk.V edition, the C22 takes a slightly more modern approach to this classic, with a headphone jack on the front panel, vacuum tubes visible via a see through glass top window, and balanced inputs and outputs.
McIntosh claims the C22 Mk.V is very similar to the current C70 preamplifier, but offers the style you know and love. For the first time, the C22 also shares the backlit green faceplate of the rest of the lineup.
With MM and MC phono onboard, it continues the tradition of two phono inputs, in step with the current level of vinyl enthusiasm, and remains an all-tube design, sporting a 12AT7 and five 12AX7 tubes.
These are available for order now, with an MSRP of $6,000.