Dynaudio Introduces New Emit Series Speakers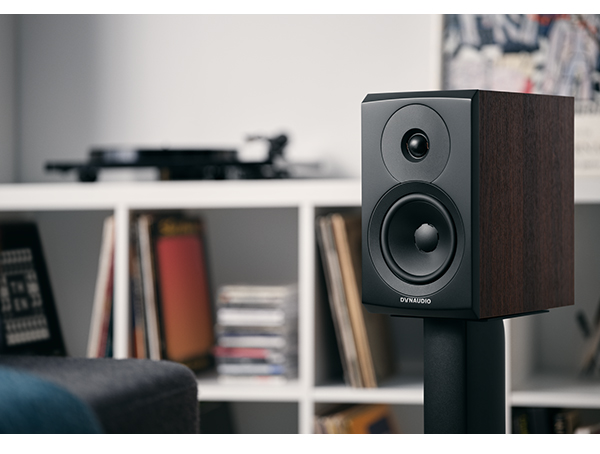 Perhaps better known for their highest end offerings, Denmark's Dynaudio has always applied what they learn in the lab to their entry level speakers.
Their new Emit series is sure to be a big success, borrowing tech from their other ranges to produce a very affordable set of speakers. Here's what
Dynaudio has shared with us:
Emit is the entry point to the high-end Dynaudio universe. It's been created to deliver eyebrow-raising audio performance for the price – taking the guesswork out of what, for many, is their first step into audiophile-level hi-fi.
The range comprises two stand-mount models (Emit 10 and Emit 20), two floor-standers (Emit 30 and Emit 50) and a centre-channel (Emit 25C). They've all been designed, styled, tuned and optimised in-house at Dynaudio Labs in Denmark. The company's state-of-the-art Jupiter measuring facility – a vast measuring array – played a key role in their creation.
All Emit speakers use the Cerotar tweeter from the renowned Dynaudio Evoke series, which in turn is based on the formidable Esotar Forty tweeter from the company's Special Forty anniversary loudspeaker. The Cerotar's custom AirFlow magnet is made from strontium carbonate ferrite+ ceramic, while the 28mm voice-coil is made from aluminium – a Dynaudio signature, found in the company's state-of-the-art Esotar 3 high-frequency driver.
And, you don't have to look far to see styling cues from their top range Confidence speakers…
The Emit family will be available to purchase at Dynaudio retailers beginning June 24th, 2021.
Retail Pricing, USA
Emit 10:    $799 per pair
Emit 20:    $999 per pair
Emit 30:    $1,699 per pair
Emit 50:    $2,249 per pair
Emit 25C:  $799 each
We are looking forward to some review samples very soon. We'll keep you posted!