Audience Announces Upgraded Au24 SE Interconnects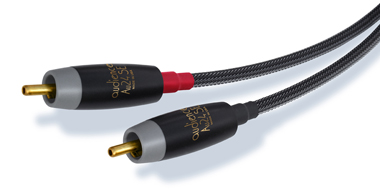 Audience today announced its upgraded Au24 SE RCA interconnect cables, offering a significant step forward in sonic performance.
The new Au24 SE have been improved from previous interconnects with ultra-low-mass, high-purity copper connectors that enable the passage of more low-level information in both phono and line-level applications.
"The new Au24 SE interconnects improve upon the resolution of our already acclaimed Au24e to offer an even more compelling and involving musical experience," noted John McDonald, president of Audience. "With the Au24 SE you can now hear much more decay and subtle reverb cues for instruments and vocals, a greater sense of the room environment and dimensions on a recording, and a richer sound throughout the frequency spectrum."
"If you are already a fan of the Audience Au24 and Au24e cables, the new SE version is sure to uplift your musical enjoyment to a surprising degree."
The Au24 SE interconnects will be featured as part of complete Audience audio system that will be demonstrated at T.H.E. Show 2013 at the Flamingo Las Vegas, room 4049 (January 8 – 11, 2013). The system will also include a production version of the ClairAudient 1+1 loudspeaker, named the "Greatest Bargain" at T.H.E. Show Newport 2012 by The Absolute Sound.
The Audience Au24 SE interconnects are currently available at prices beginning at $1,190 for a one-meter pair. Owners of Au24e and Au24 interconnects can have them upgraded to Au24 SE for $220 per pair. The Au24e will remain available.
For more info, visit the Audience site:  www.audience-av.com