The Aqua Audio LaScala MKII Optologic DAC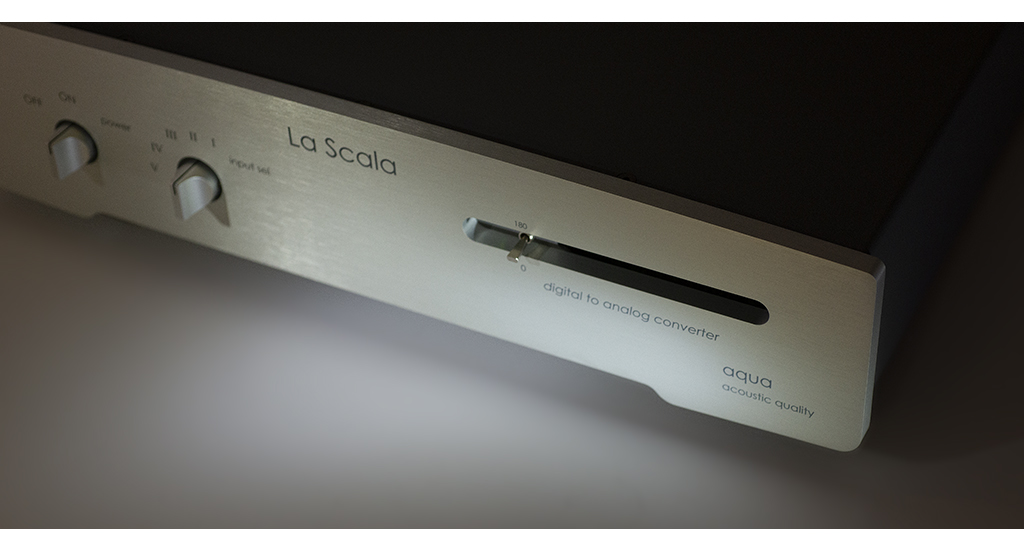 If you are a music lover wanting to upgrade your digital front end, but don't necessarily want to spend $20k – $100k, consider the Aqua LaScala.
This one ticks all the boxes. Beautiful build quality and execution in every way. A dreamy tube/MOSFET analog stage. High performance FGPA digital decoding (without digital filter) so it won't become obsolete. The list goes on, and you can read our review here, or you can click here to go to the Aqua site for the fine details.
This one has been on the rack for some time now, and its been going head to head with some pretty expensive challengers – all costing a lot more. This one gets our vote for the DAC that is right on the tail of six figure DAC performance for about $8,500 (check your dealer for exact price with all the wackiness going on in the world right now)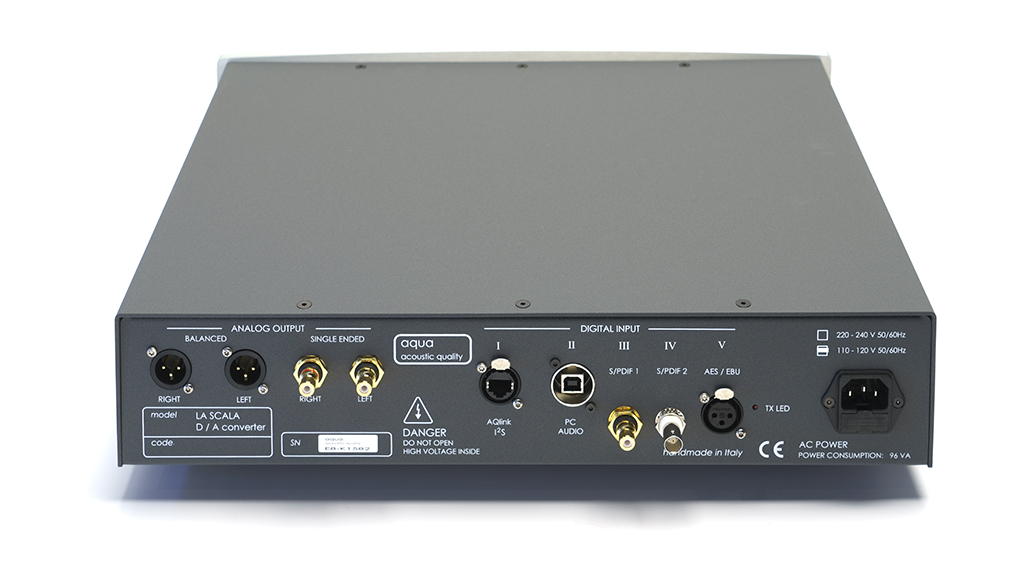 A bevy of inputs and outputs, as well as an 12S bus, means you can connect anything. There are a pair of RCA outputs as well as a transformer coupled pair of XLR balanced outputs. If you have both inputs on your amplifier or preamp, try them both. The RCAs are slightly crisper, and the transformer coupled balanced outputs just slightly warmer. You'll prefer one over the other, but you won't know till you plug them in!
The Aqua was our Digital Product of the year two years ago, and it still stands its ground. We've used it with everything from a $100 garage sale CD player up to a dCS Vivaldi transport with equally great results. Not to mention, Aqua offers a great CD transport, as well as their LinQ streamer.
You'll never say "this sounds really good for digital" again. It just sounds fantastic and musical.