Welcome to the Analog Barbershop
June 10, 2012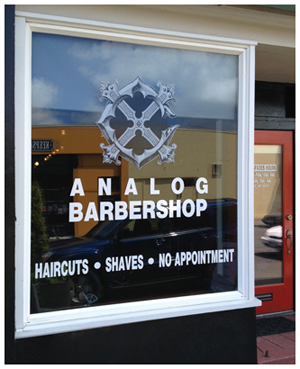 On a recent excursion to the Oregon coast, as I was snooping for used records, who would have thought I'd find them in a barbershop!  When I saw the sign out front claiming "$15 Hair Cuts Until the End of the World" from the Analog Barbershop, I couldn't resist.  Inside the lovely Olynxa was giving a gentleman a haircut amidst two walls of neatly bagged LP's of all genres.
Pretty cool I say.
So, the next time you are in Astoria, Oregon, stop by the Analog Barbershop – located at 250 11th. Street.
Their phone number is 503-468-8277
Tell them TONEAudio sent you.